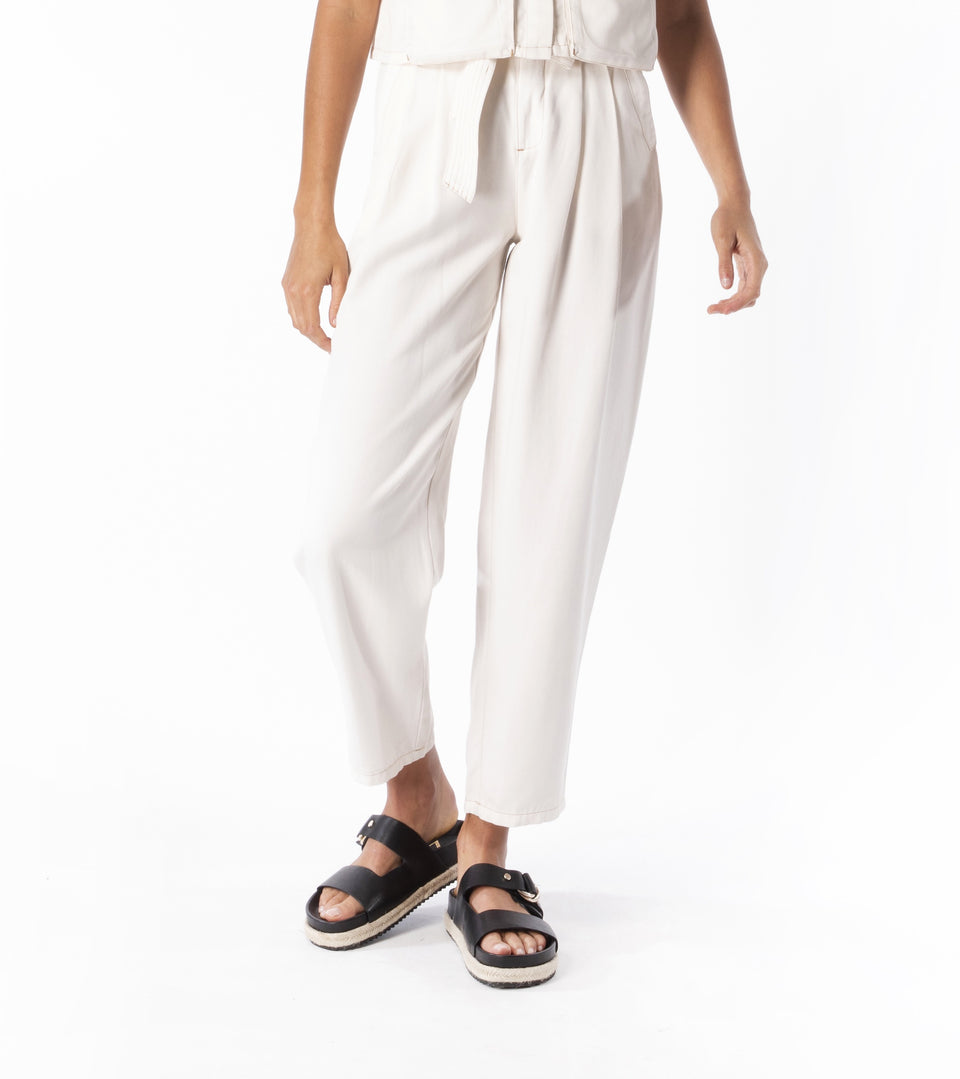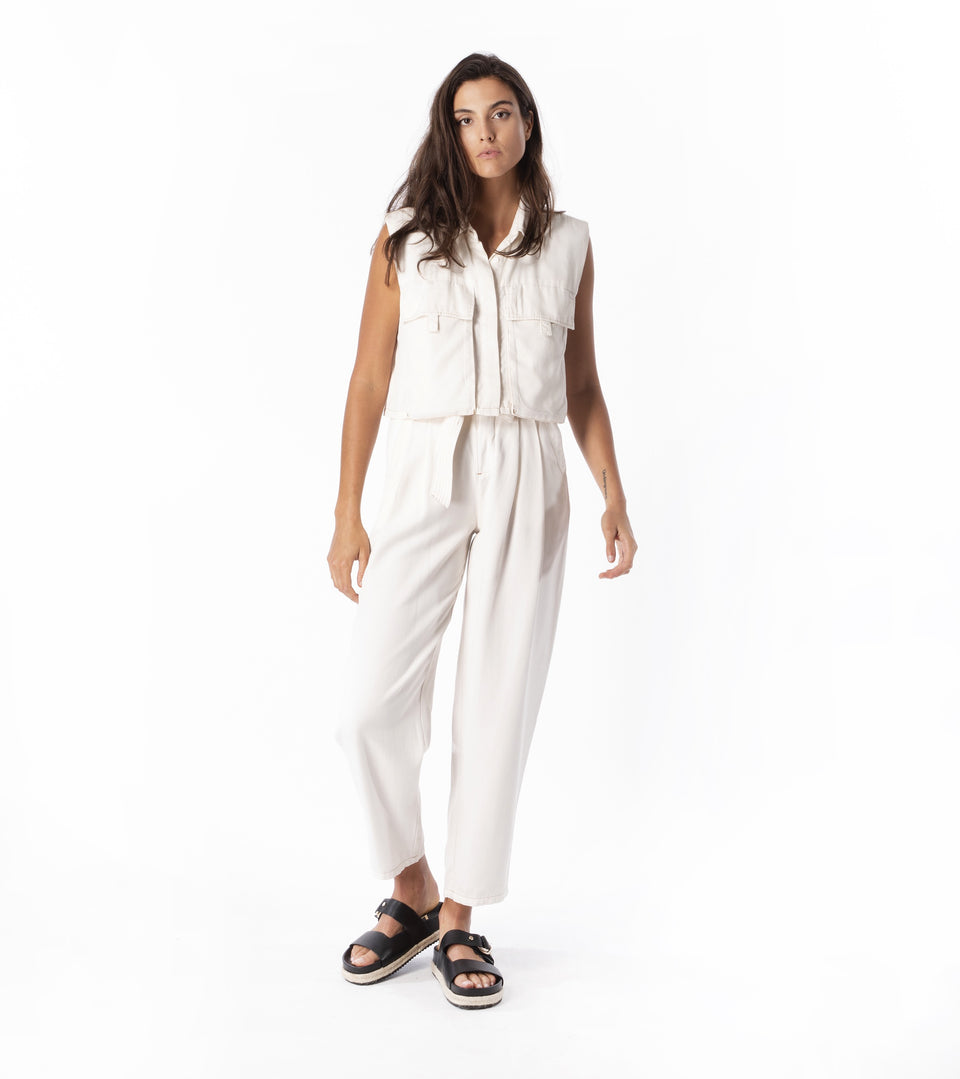 STRAND
This understated high-waisted pant features double-washed twill, very becoming pleating, and a slightly raised hem. The counterpart to Ziggy, it matches Rex and has the chill look of a classic Hollywood star going ashore on a coastal getaway.

Available in Black, Ecru, Pastel.
Model is 5'10" and wears a size Small.
Material is 97% Cotton, 3% Spandex.

STRAND MA21 162EcruS