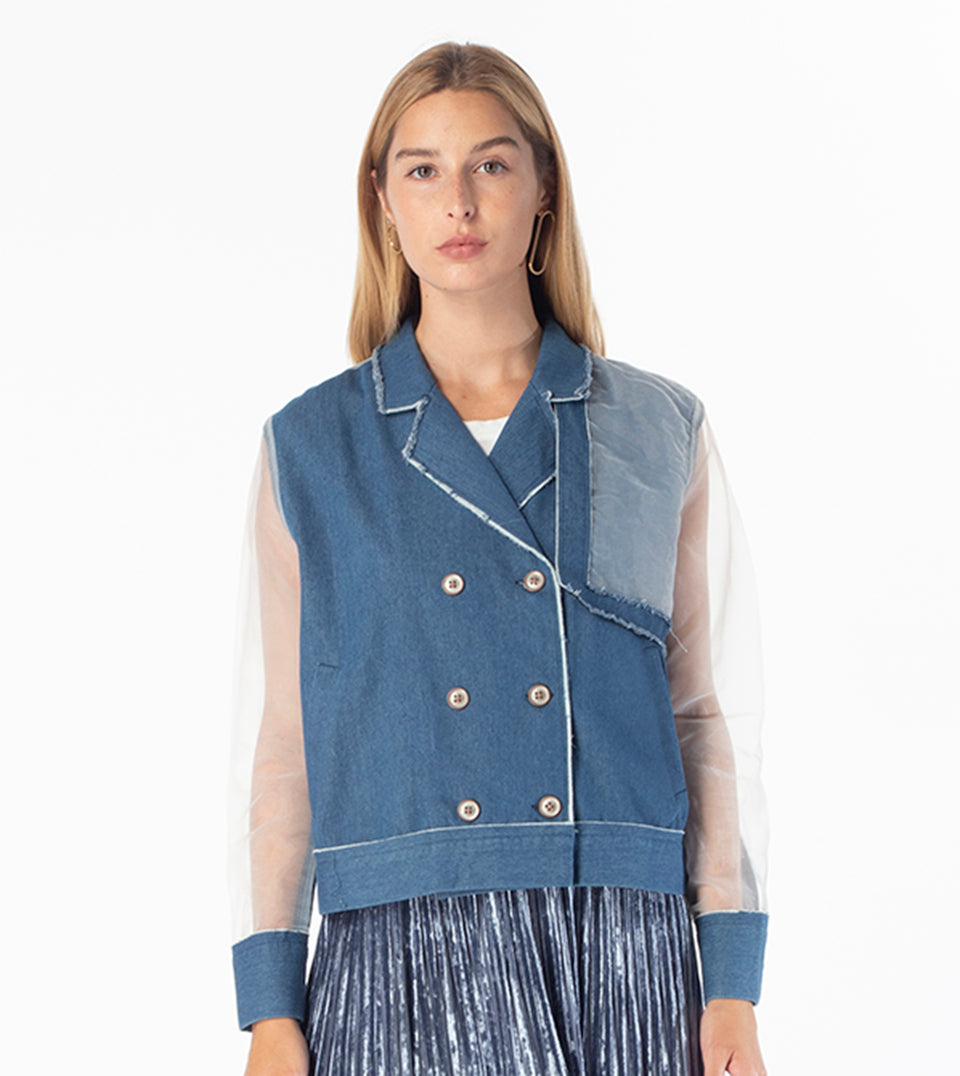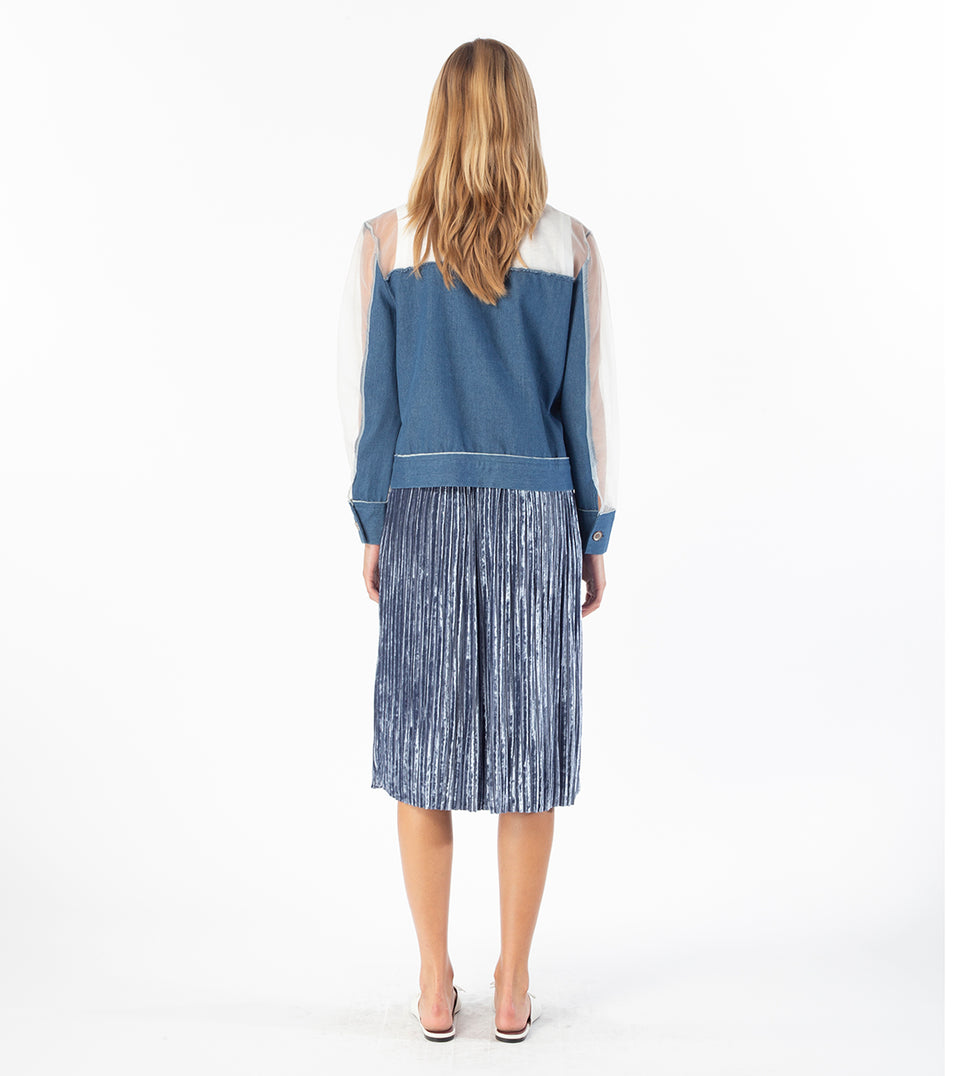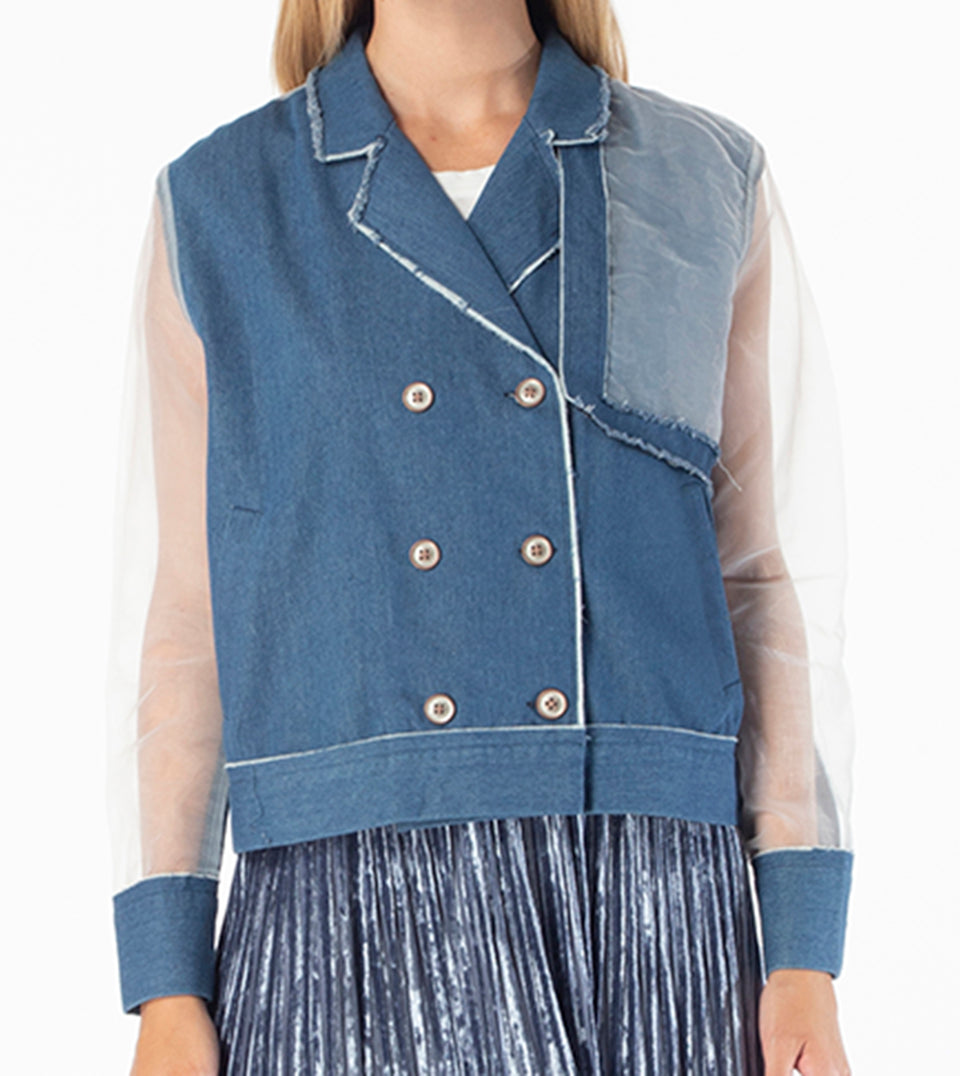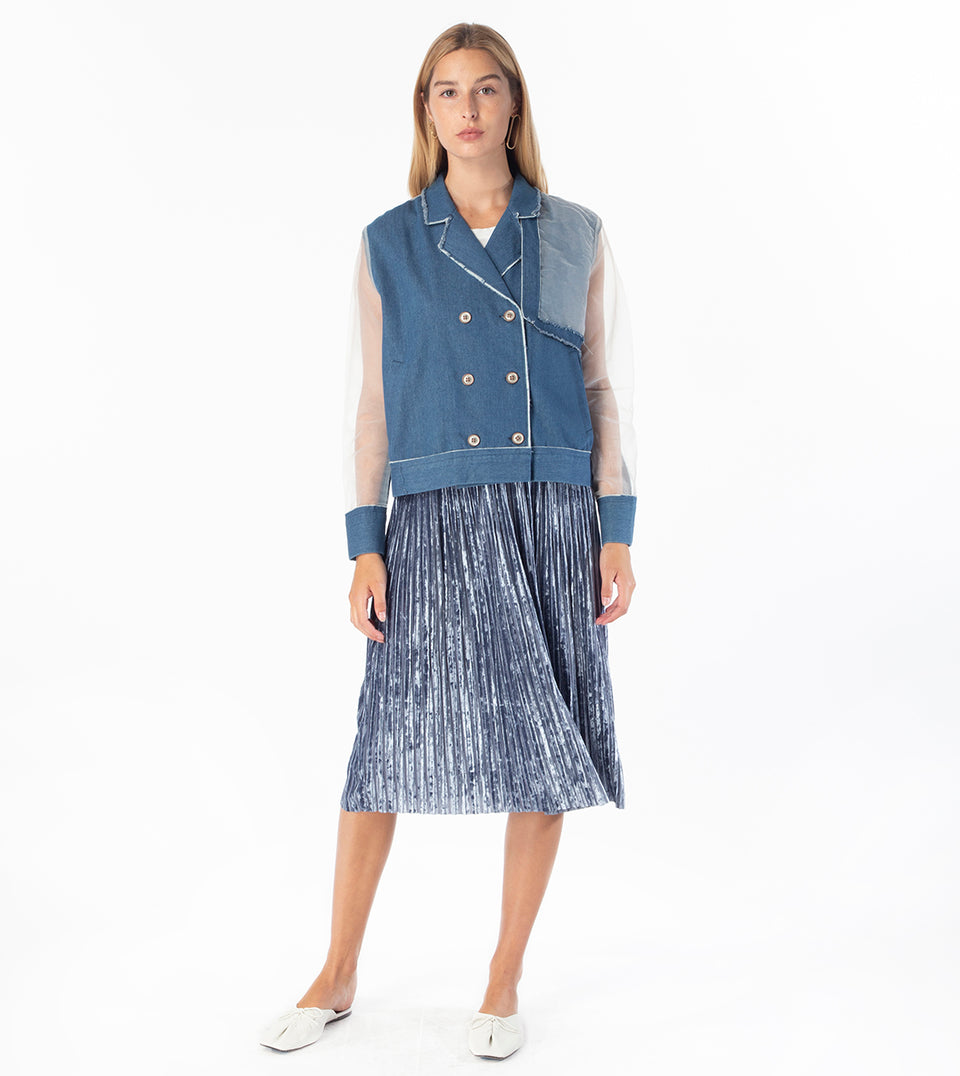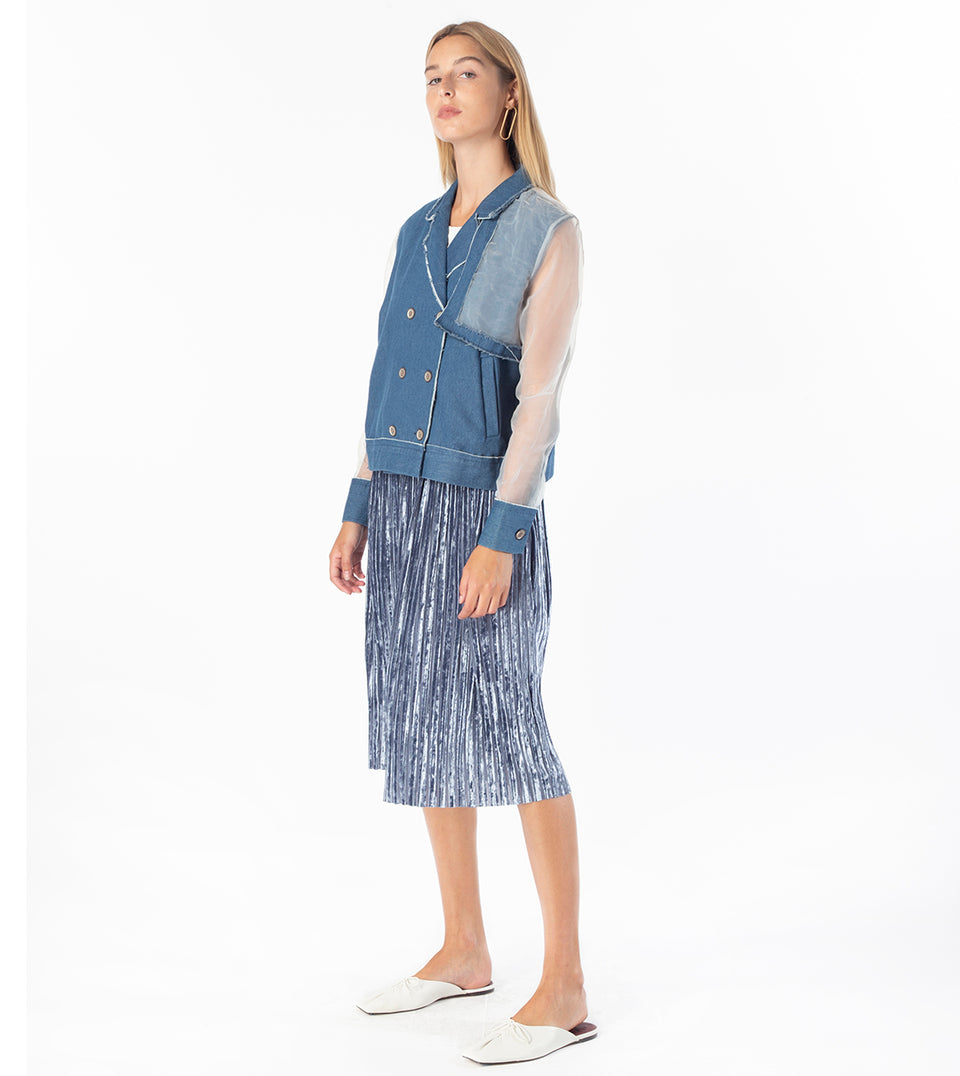 SEGAL
Double-breasted jackets are becoming a big trend again, and the Segal evolves the look with vivid originality. Denim with frayed raw edges and contrasting organza, the jacket features a trench lapel and copper-edged buttons. Pair with simple shorts or shimmering skirt for counterpoint drama.

Available in Denim.
Model is 5'10" and wears a size Small.
Material is 100% Cotton.

SEGALDenimXS