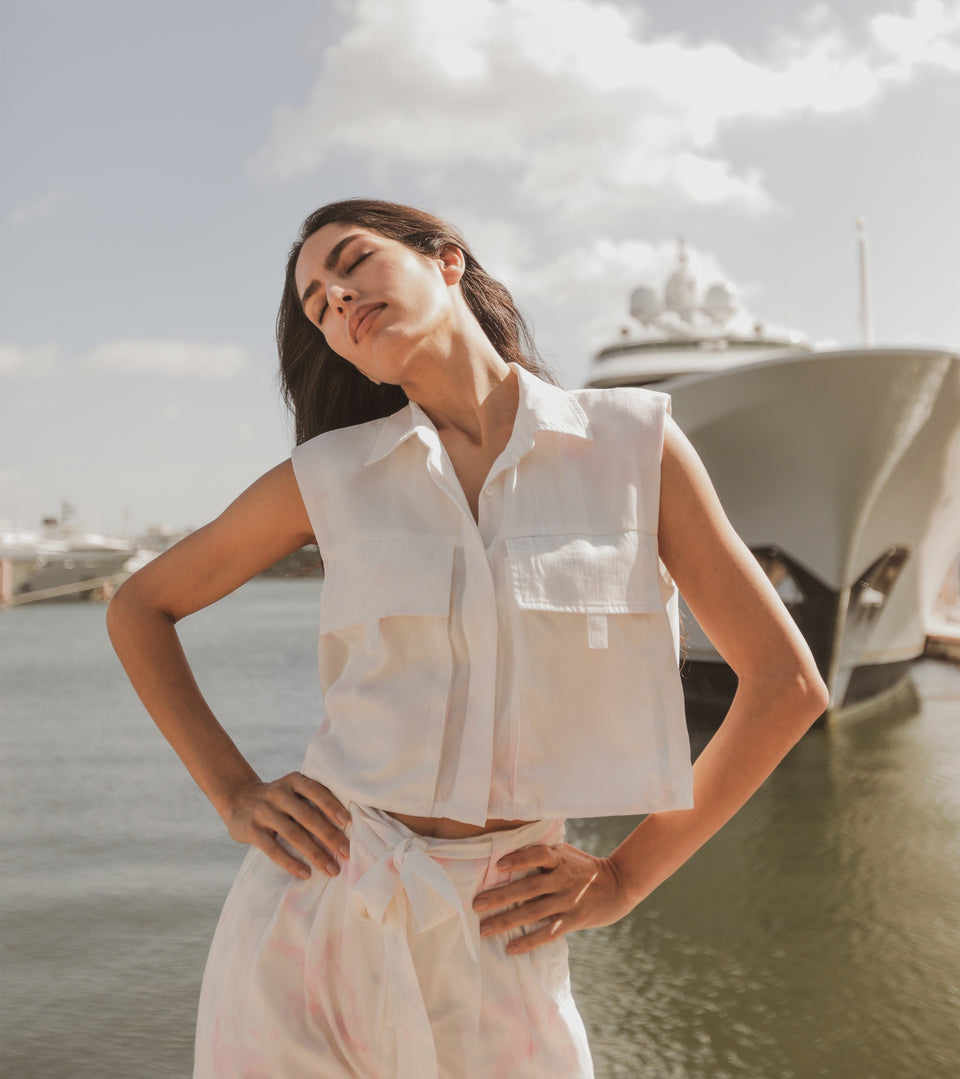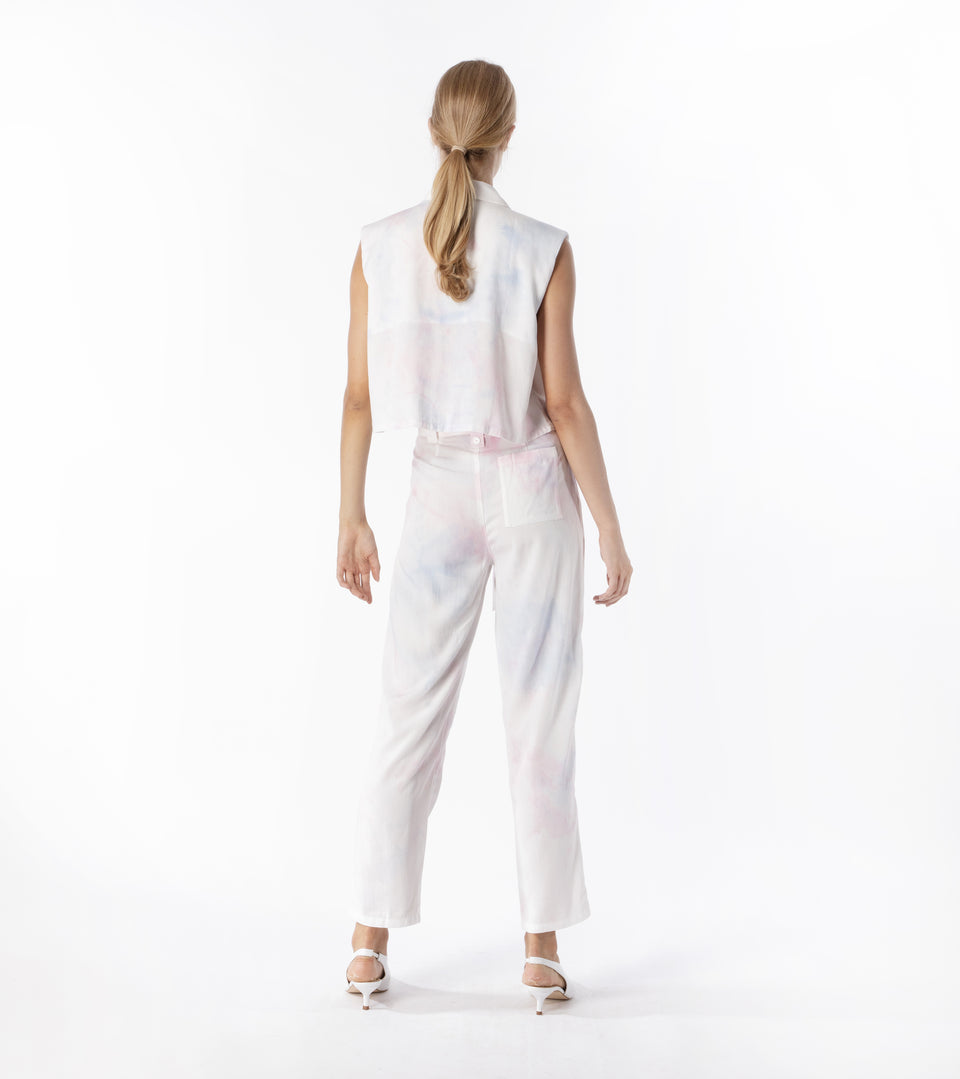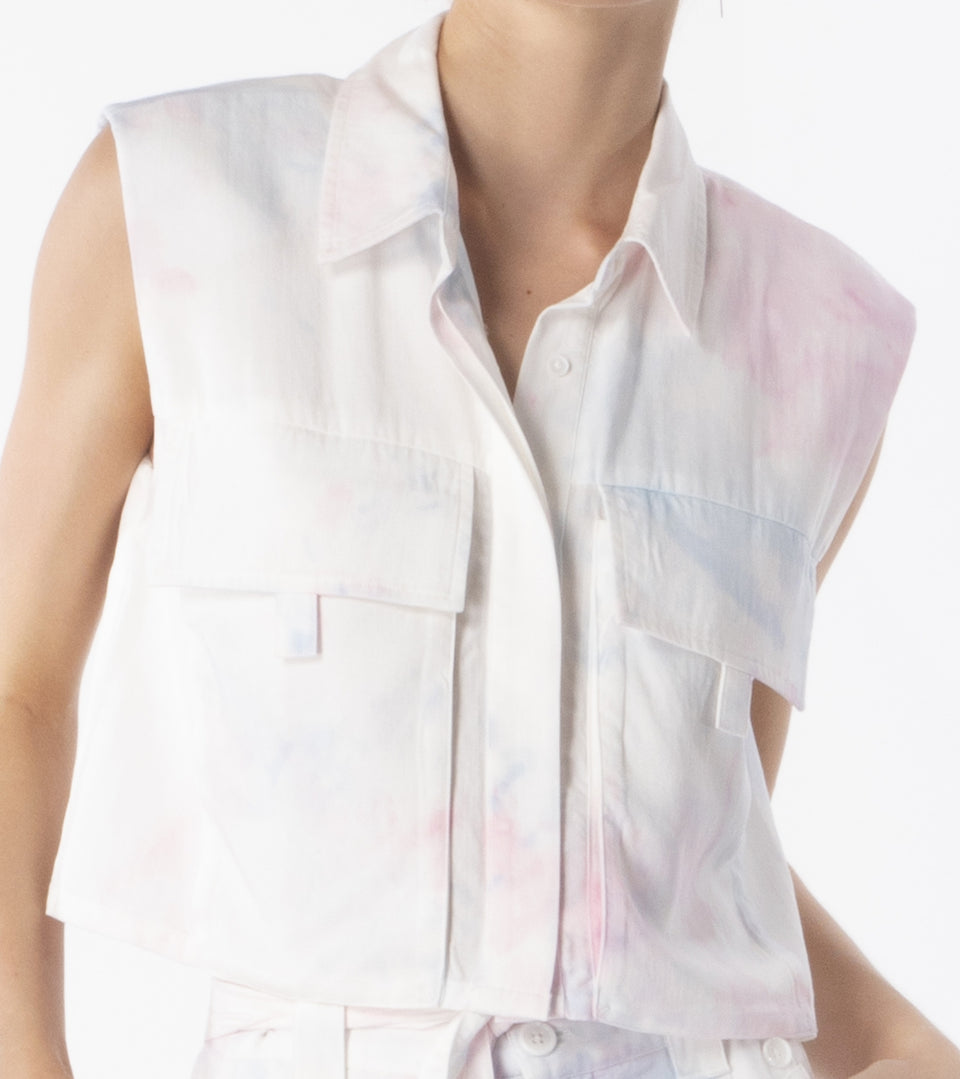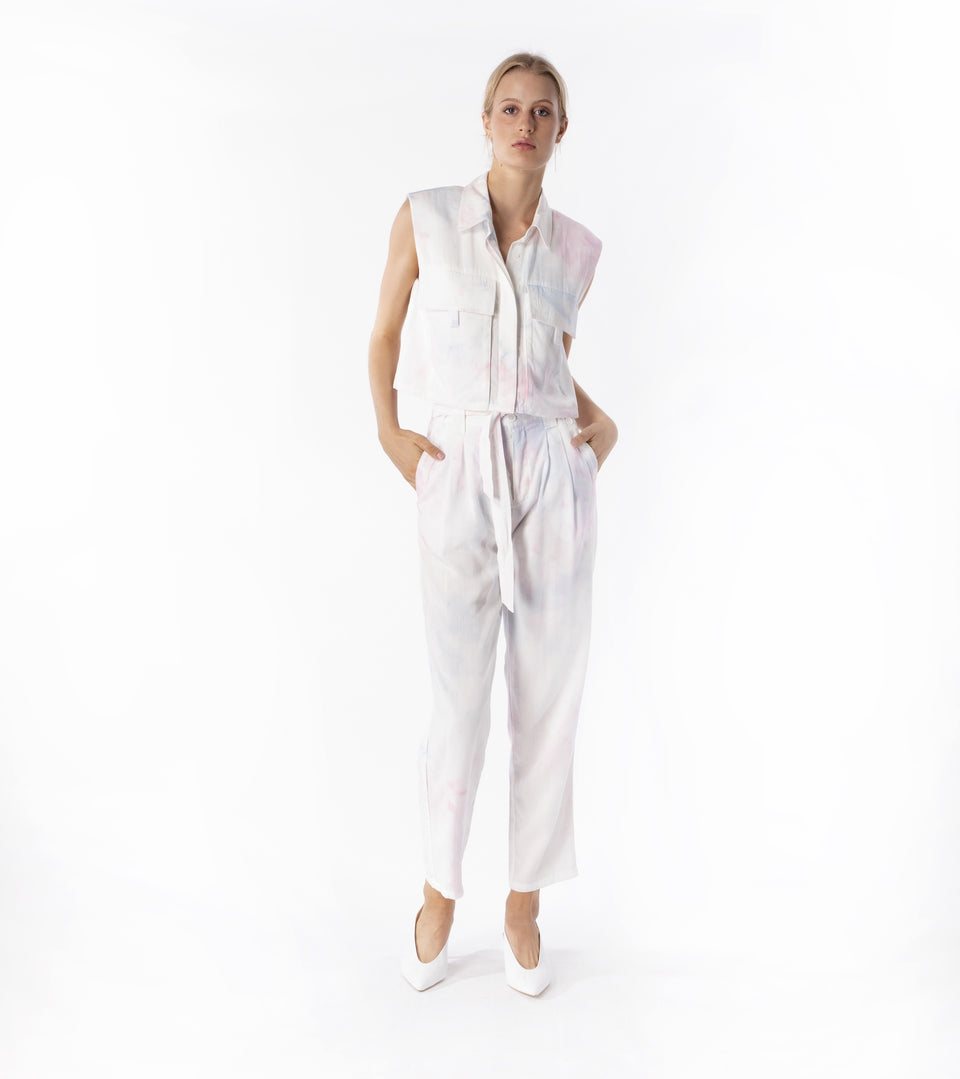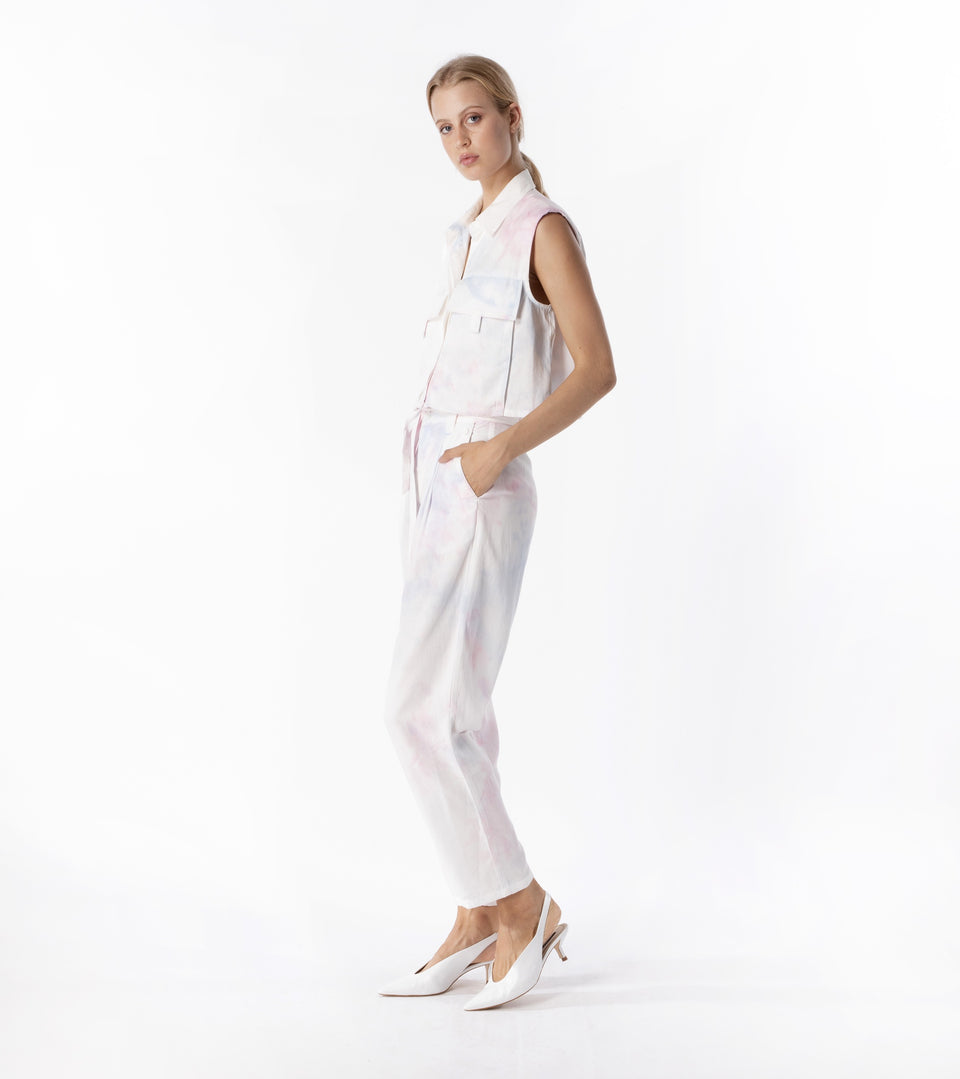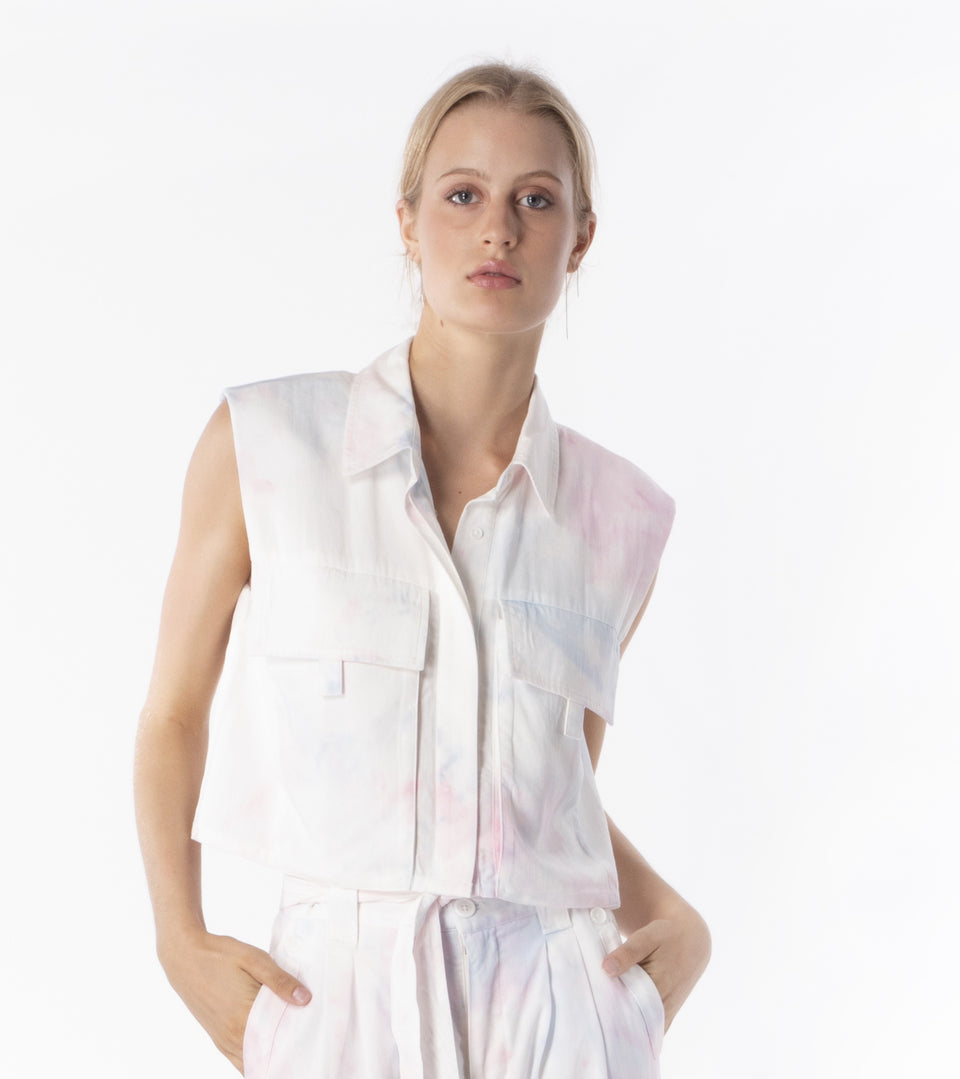 REX
As light as it is lovely, the Rex crop-top blouse vest pairs gorgeously with the entire Tulum collection. A delicately padded shoulder edge and detailed front pockets lend added style points to a look already perfectly on trend.

Available in Black, Ecru, and Pastel.
Model is 5'10" and wears a size Small.
Material is 97% Cotton, 3% Spandex.

REX MA21 160PastelS