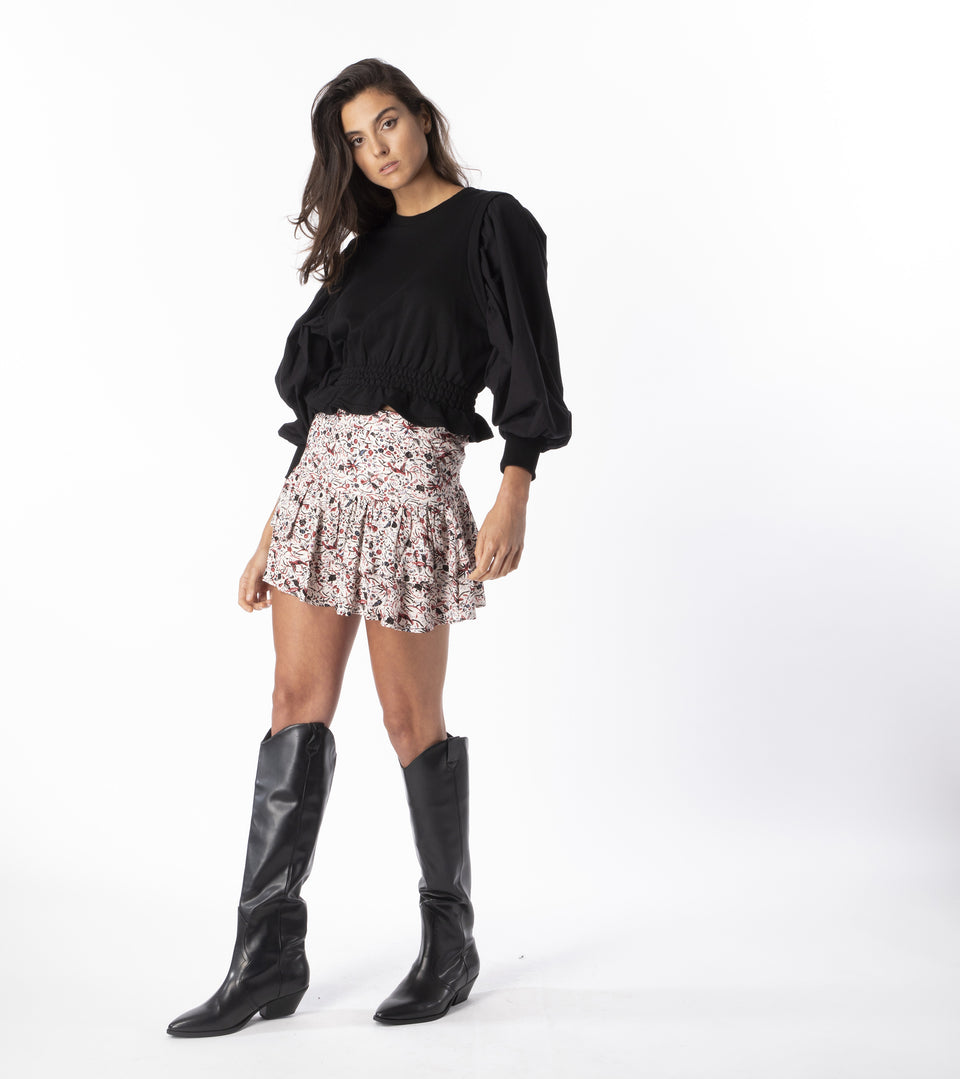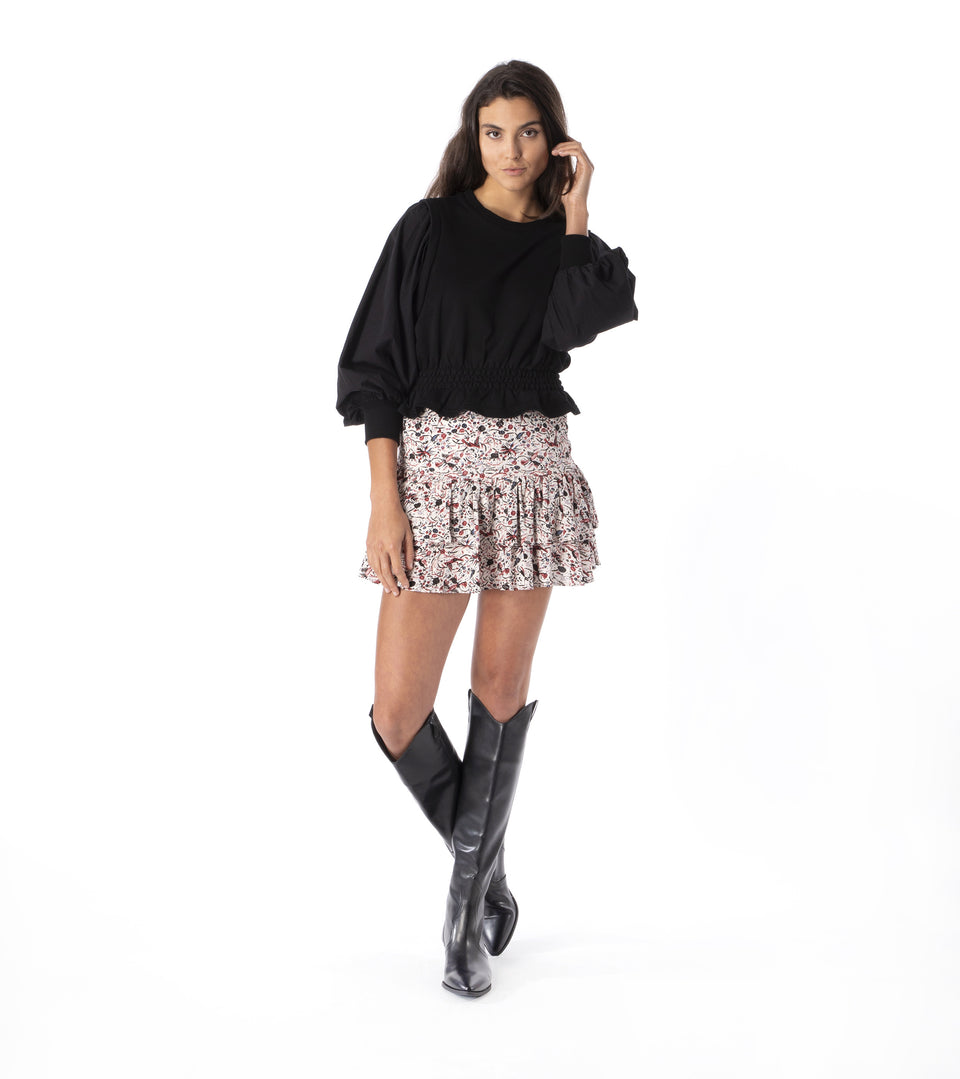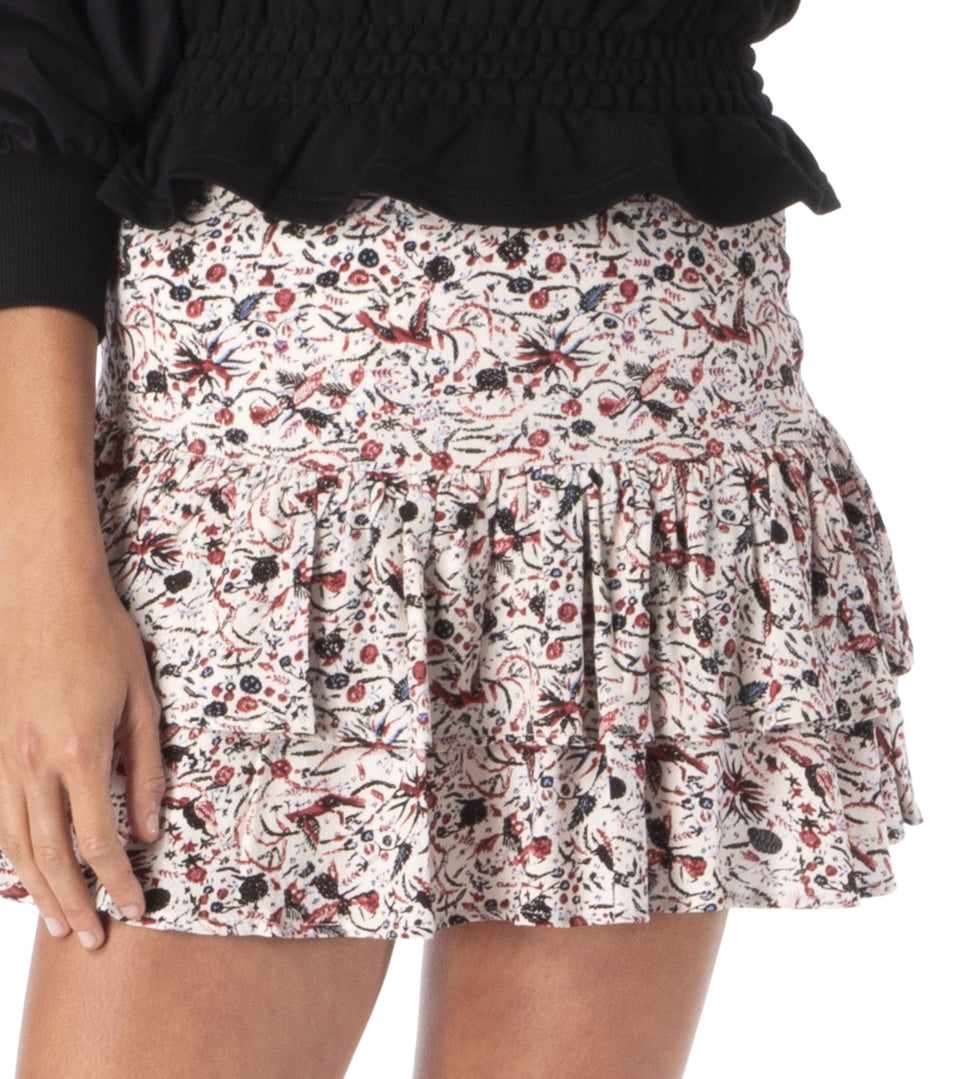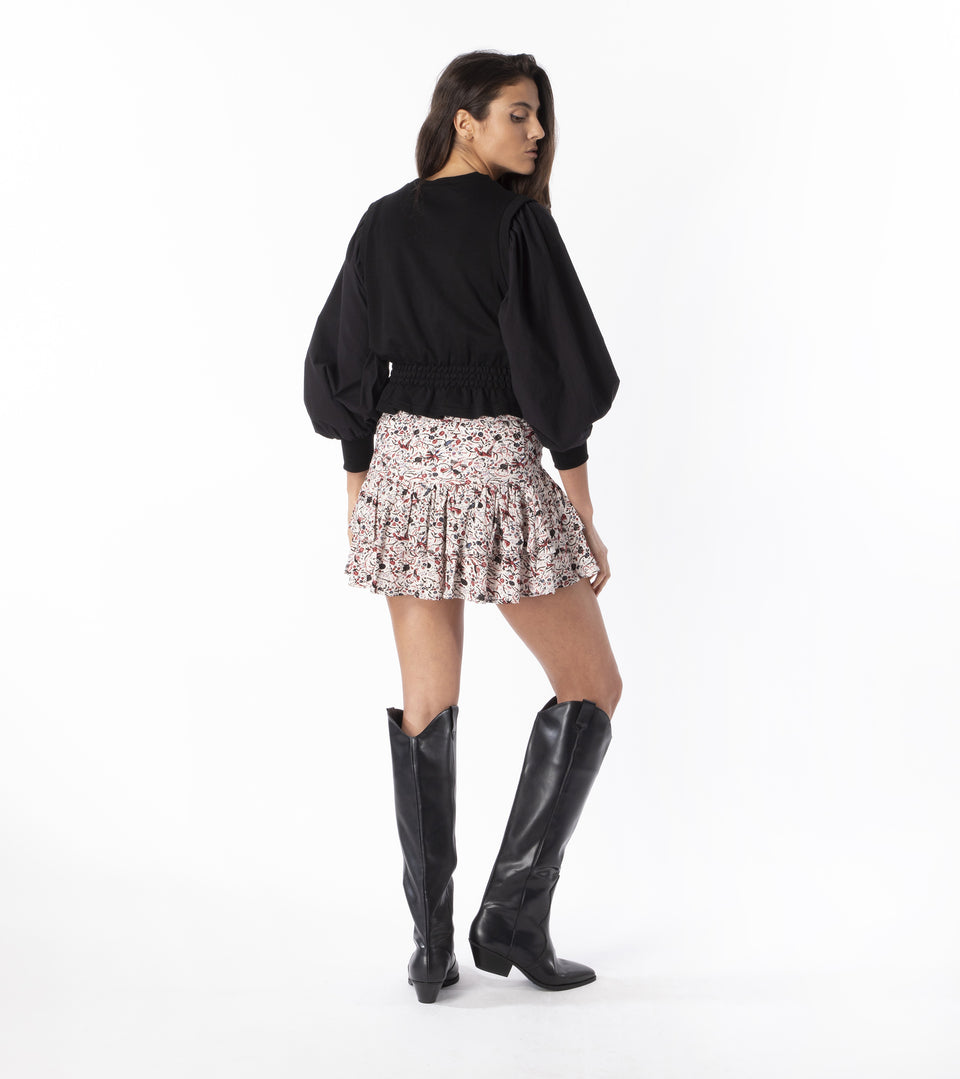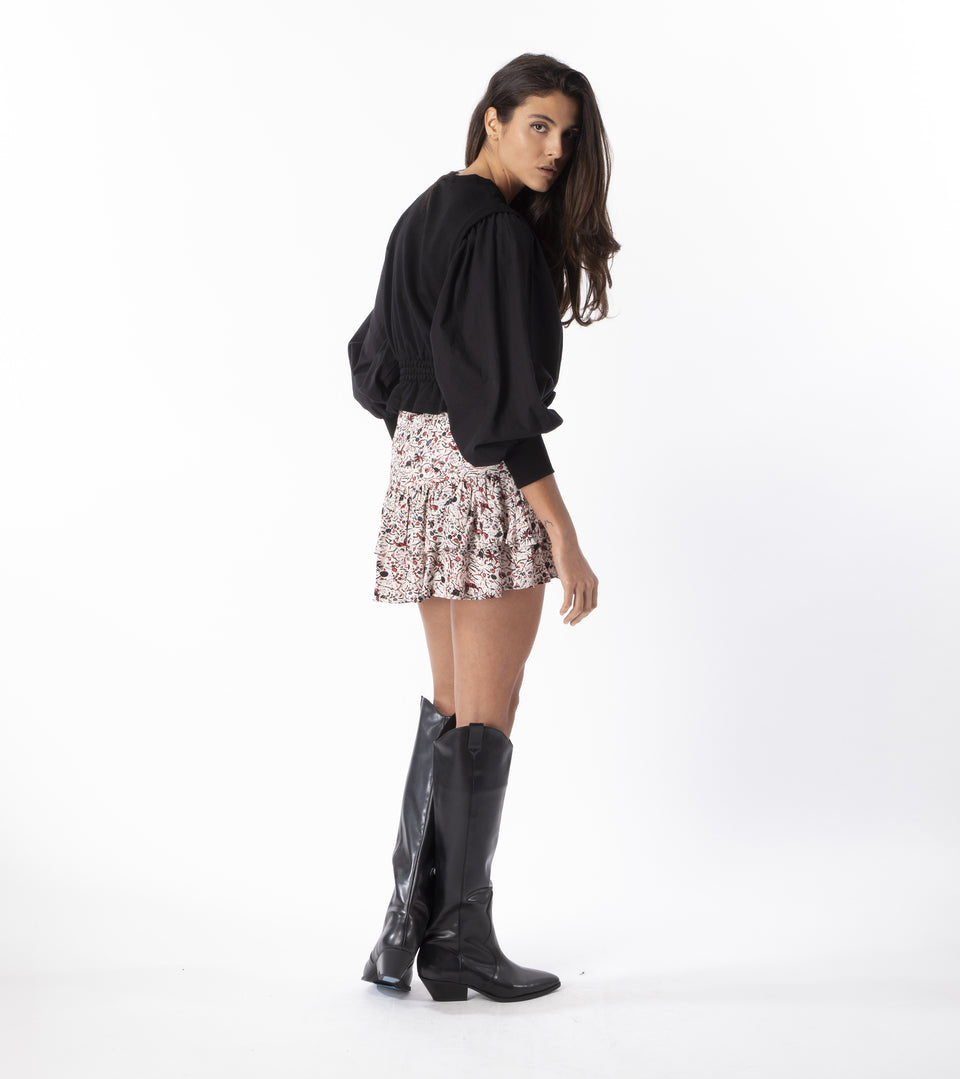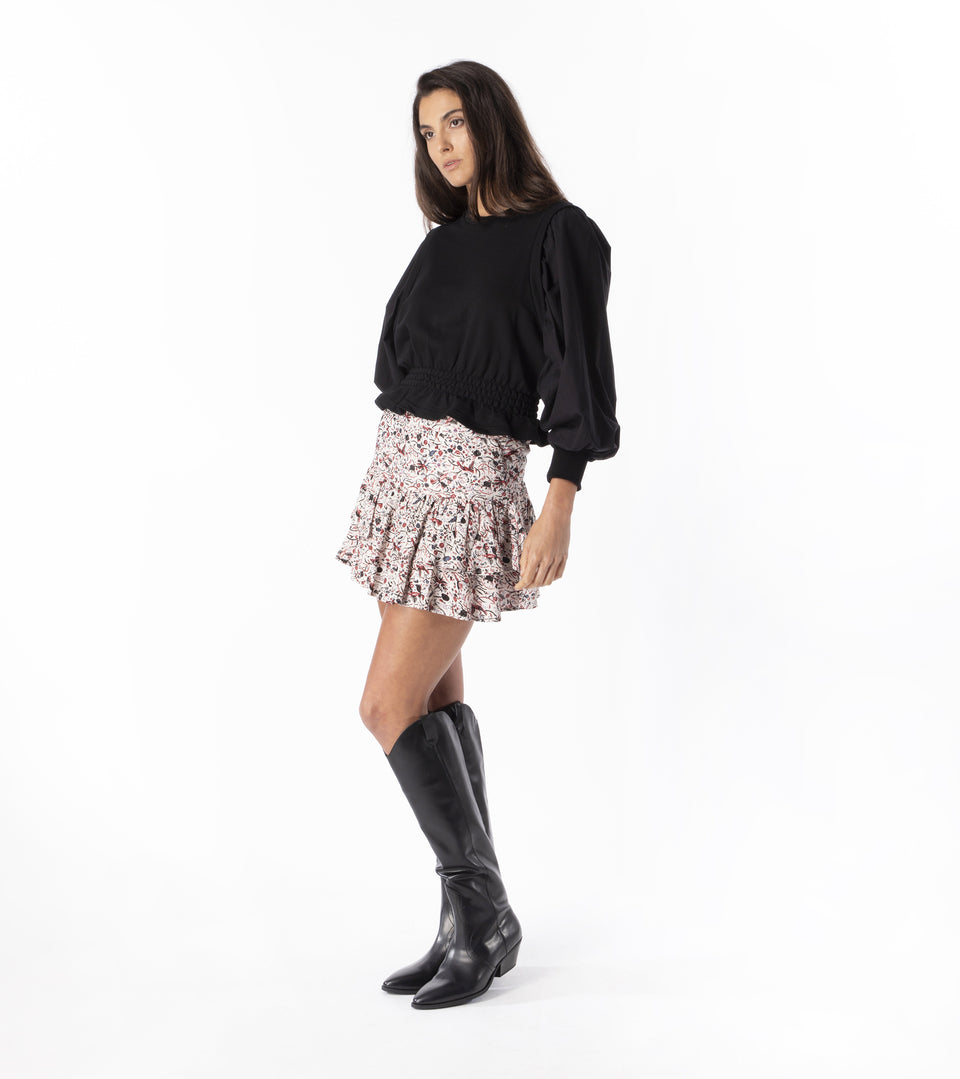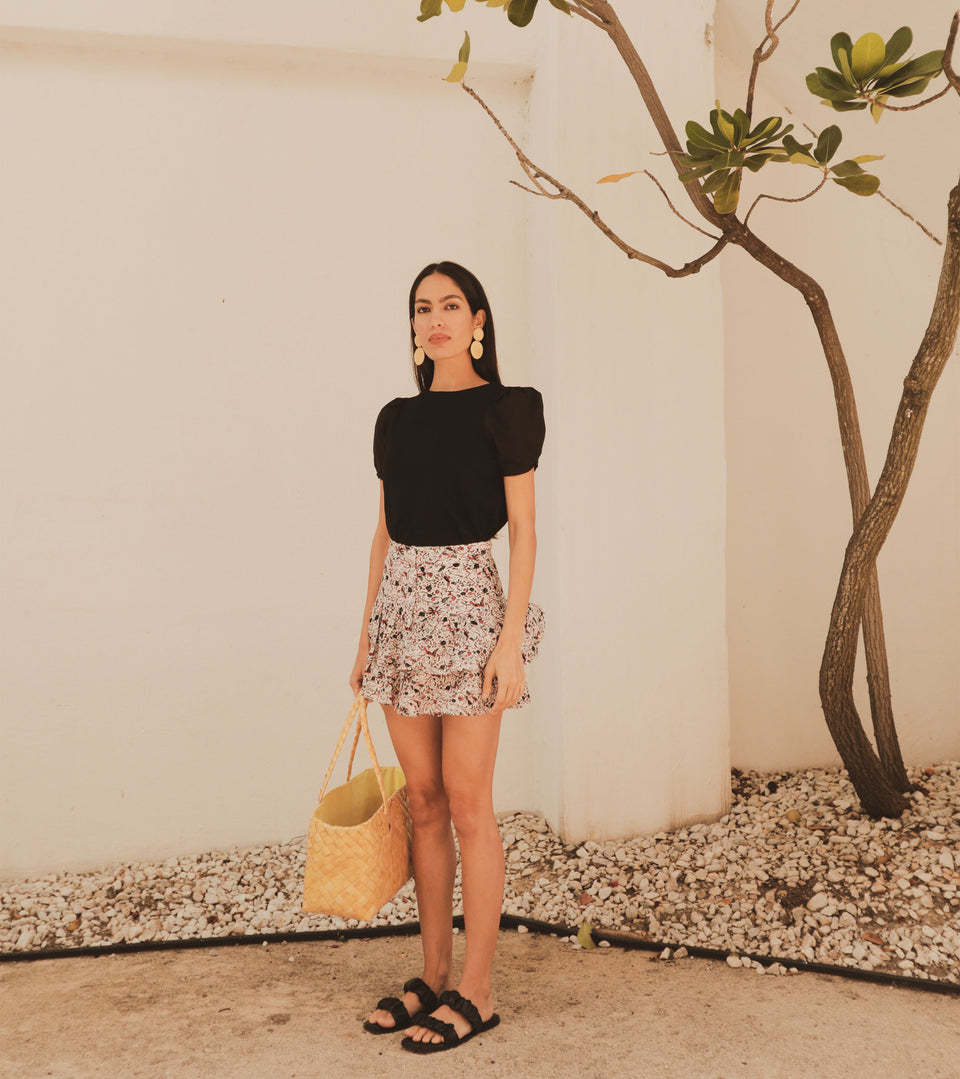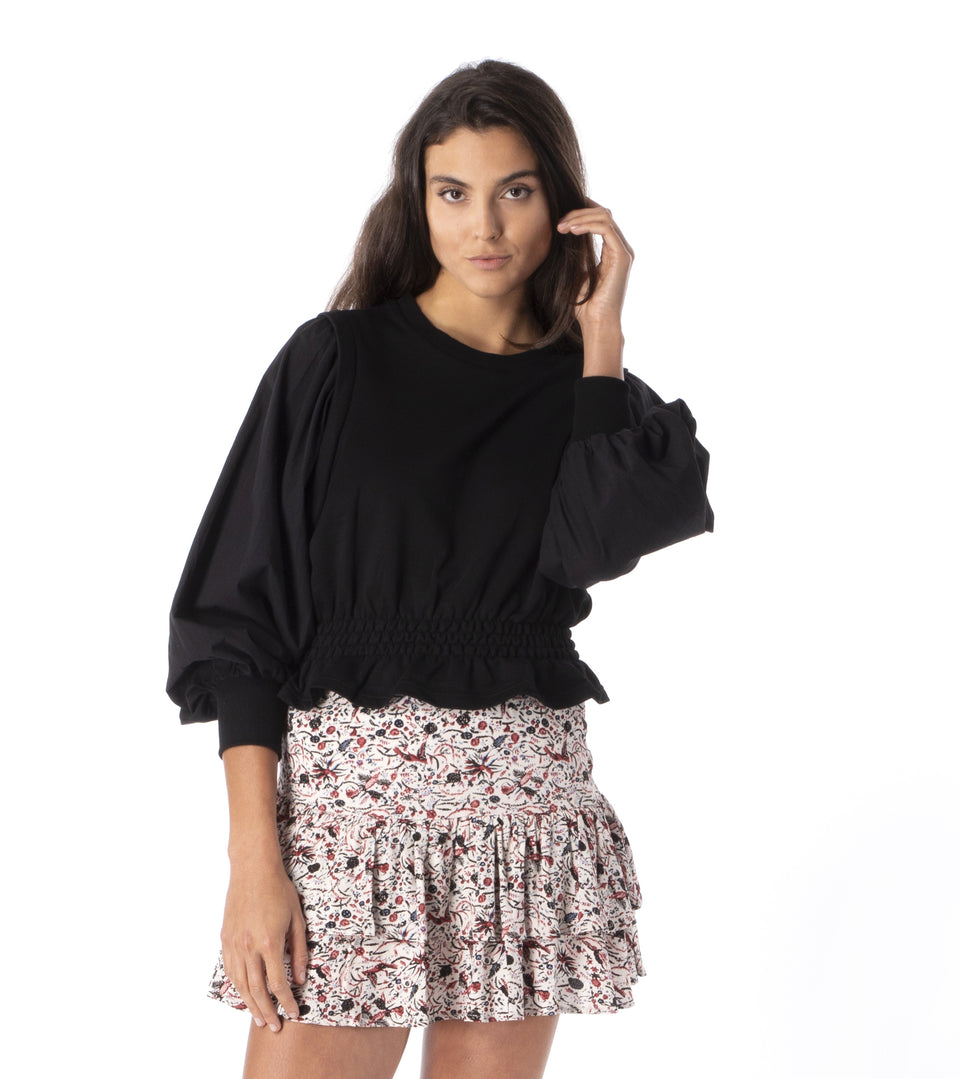 MILLS
The double ruffle Mills skirt features a wide band for a flattering skinny hip with the accentuated volume as the super soft fabric drapes. Perfect for a fun night out. Pair with tall downtown boots or your favorite dancing shoes.


Available in Spice. 
Model is 5'11" and wears a size Small. 
Material is 100% Rayon.
MILLS MA21 159SpiceL