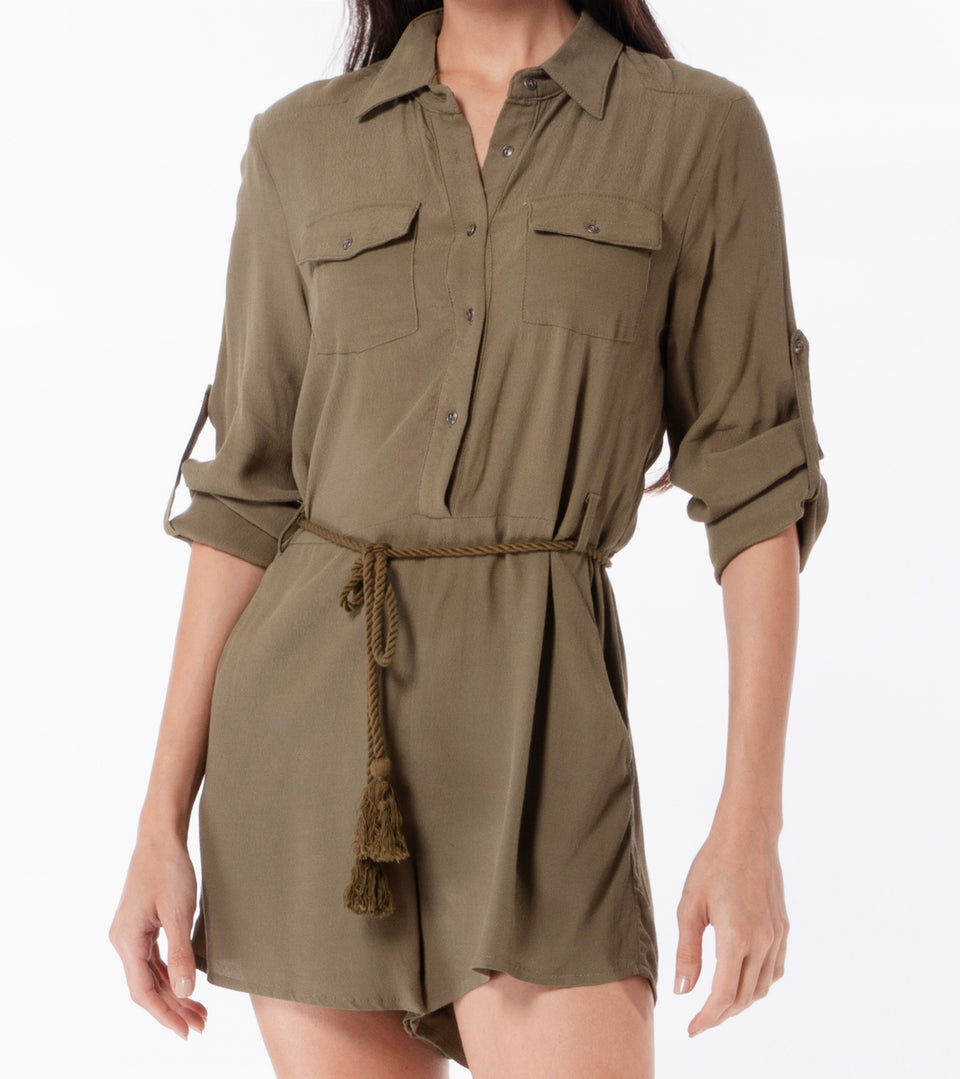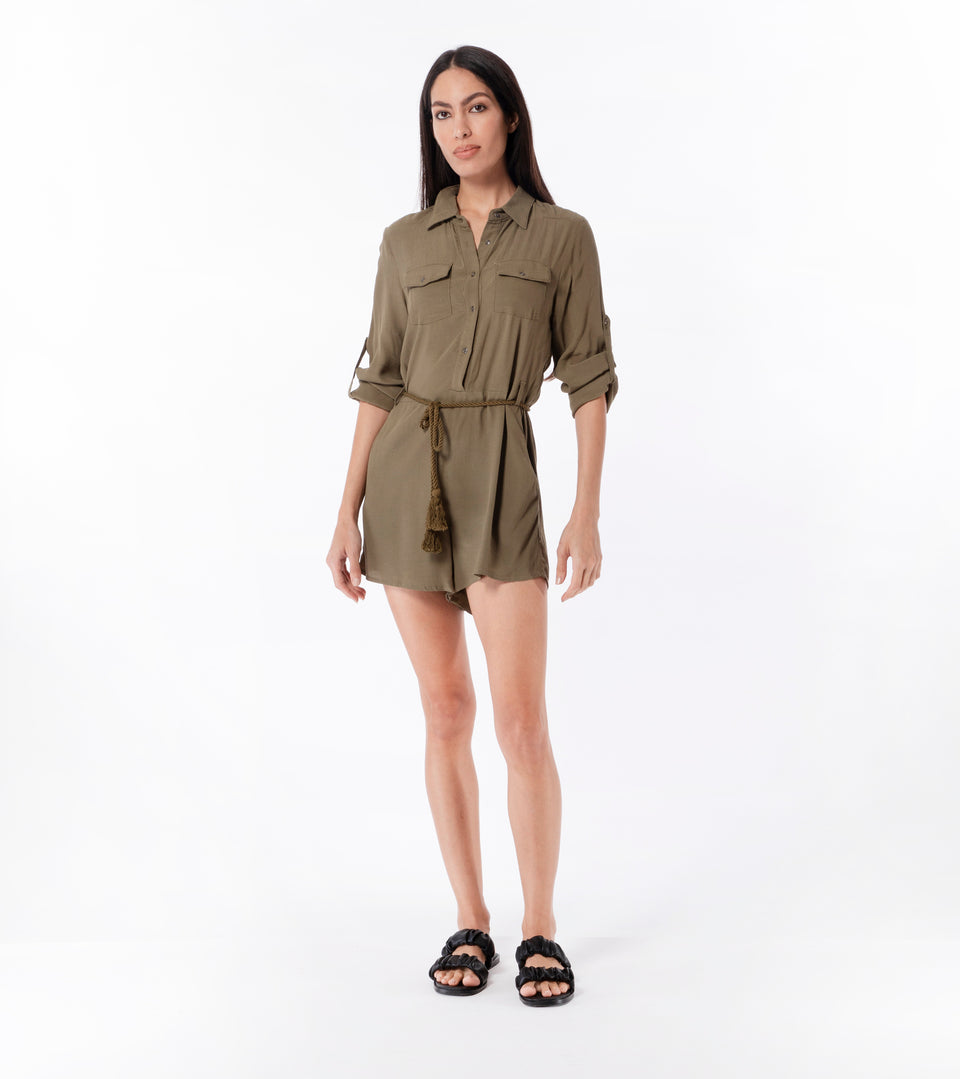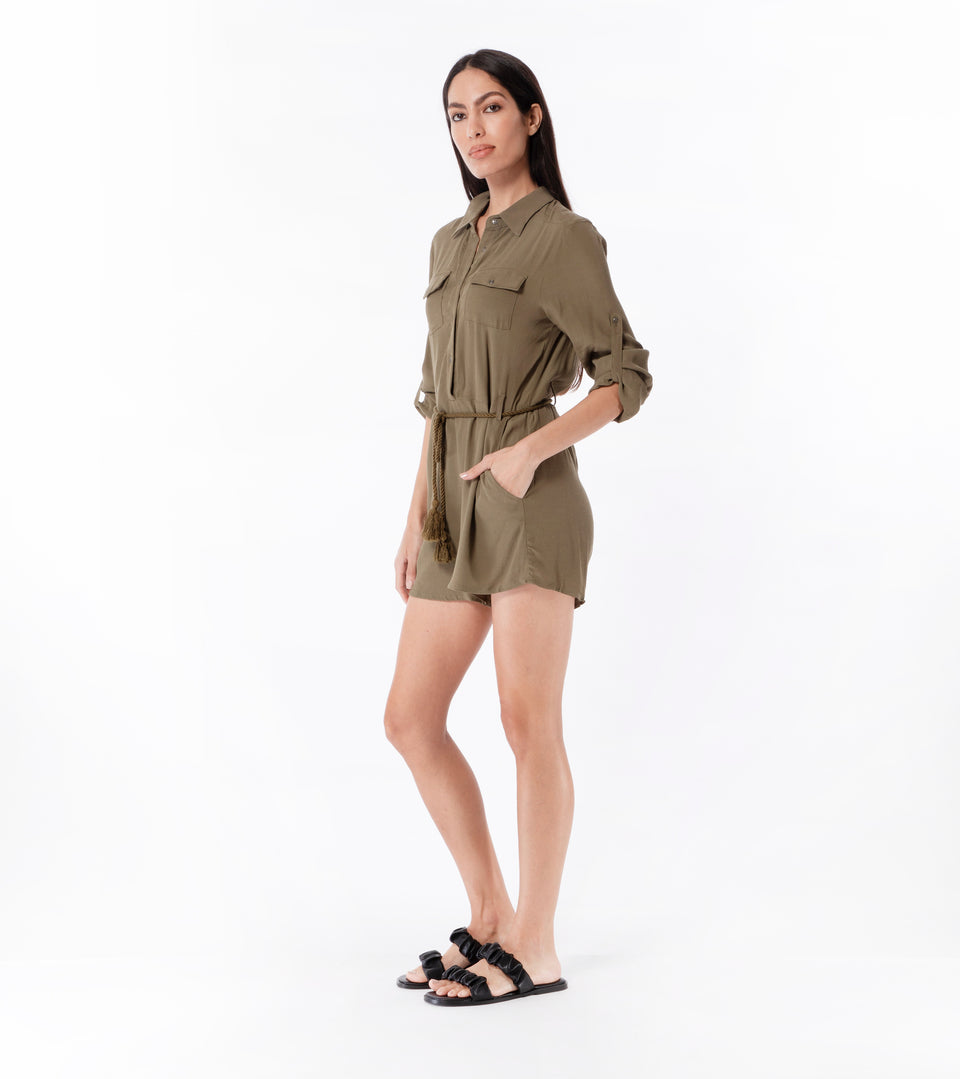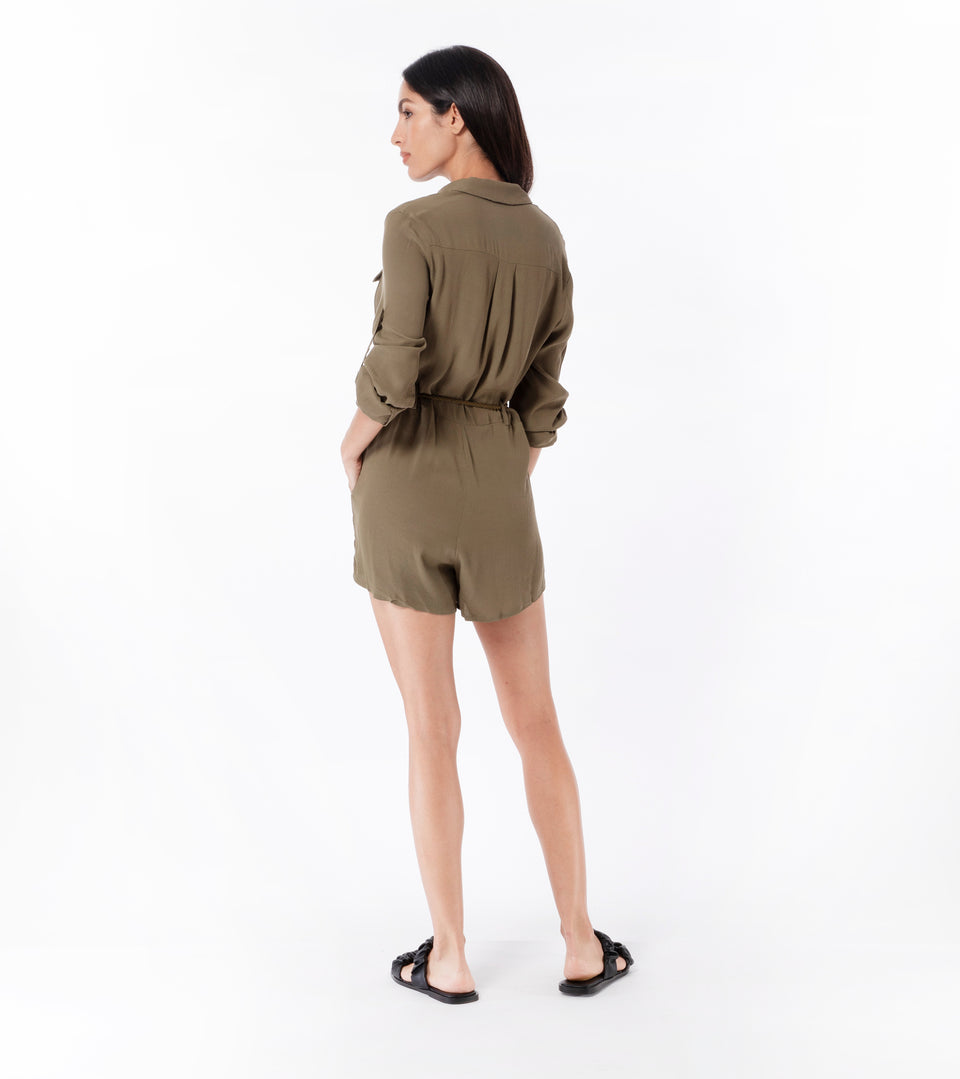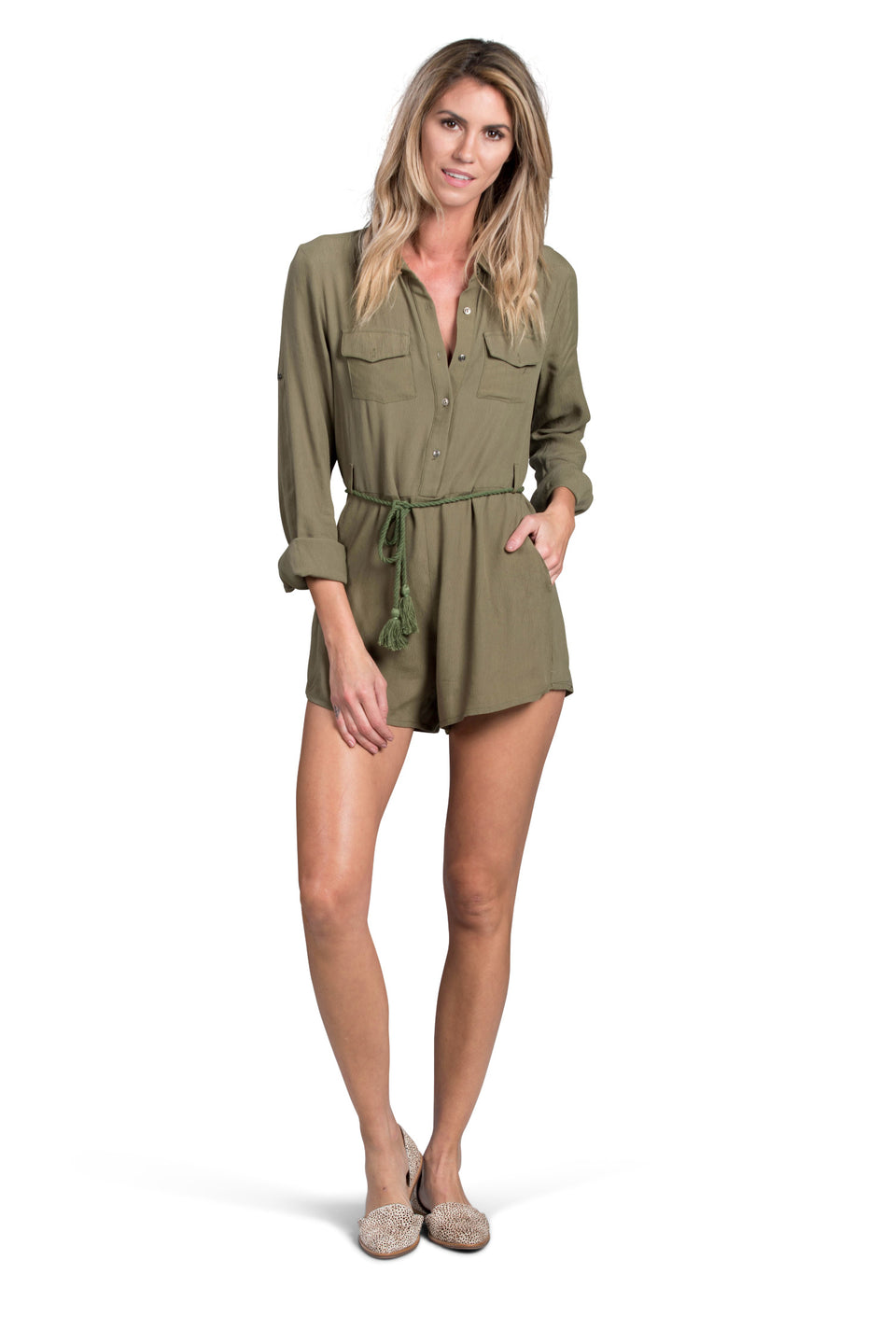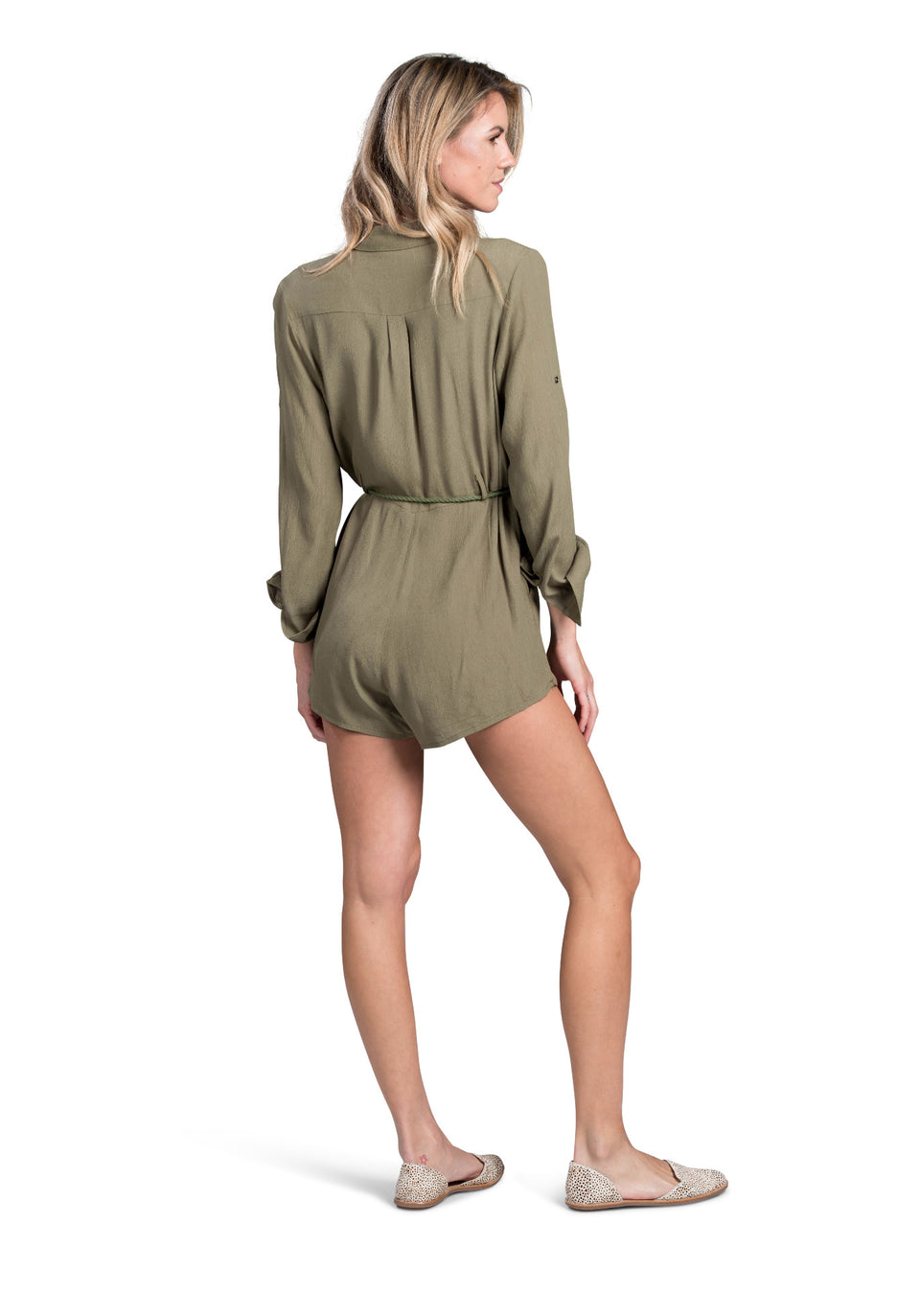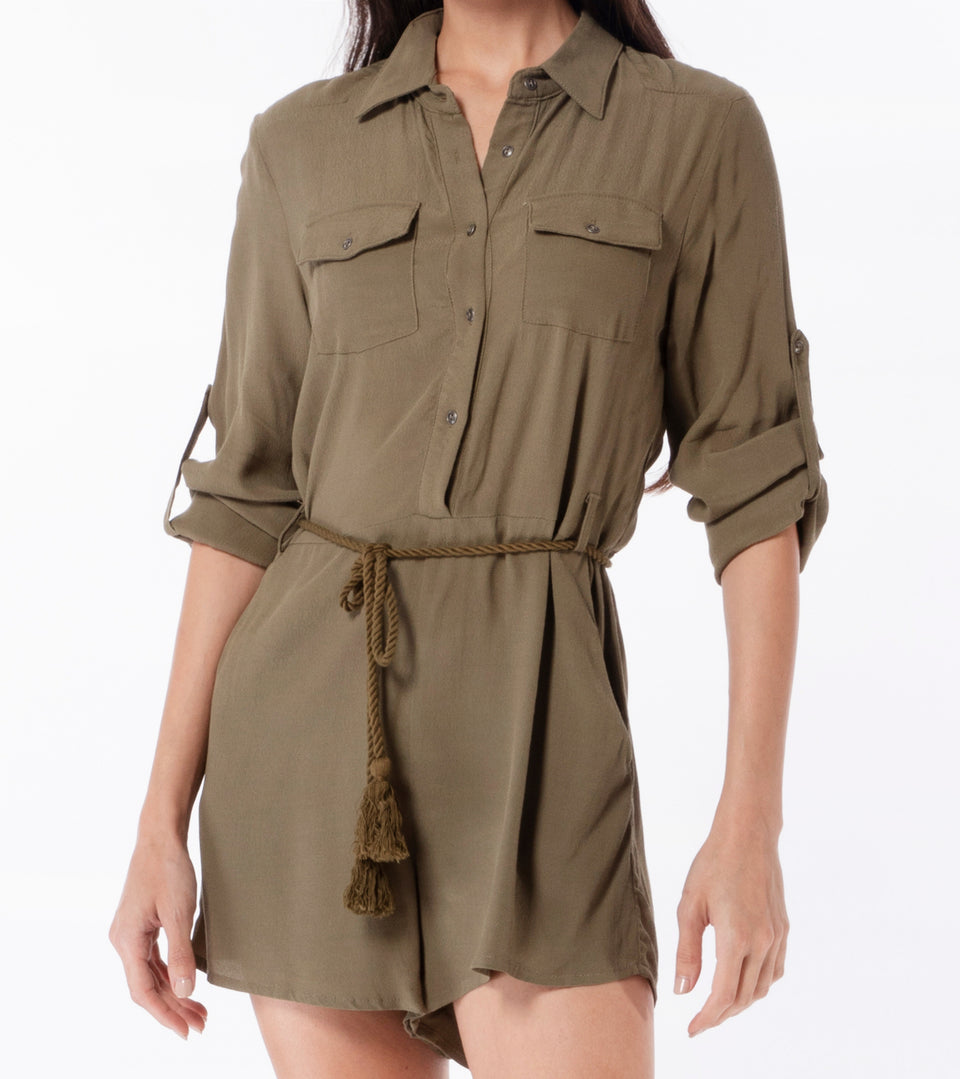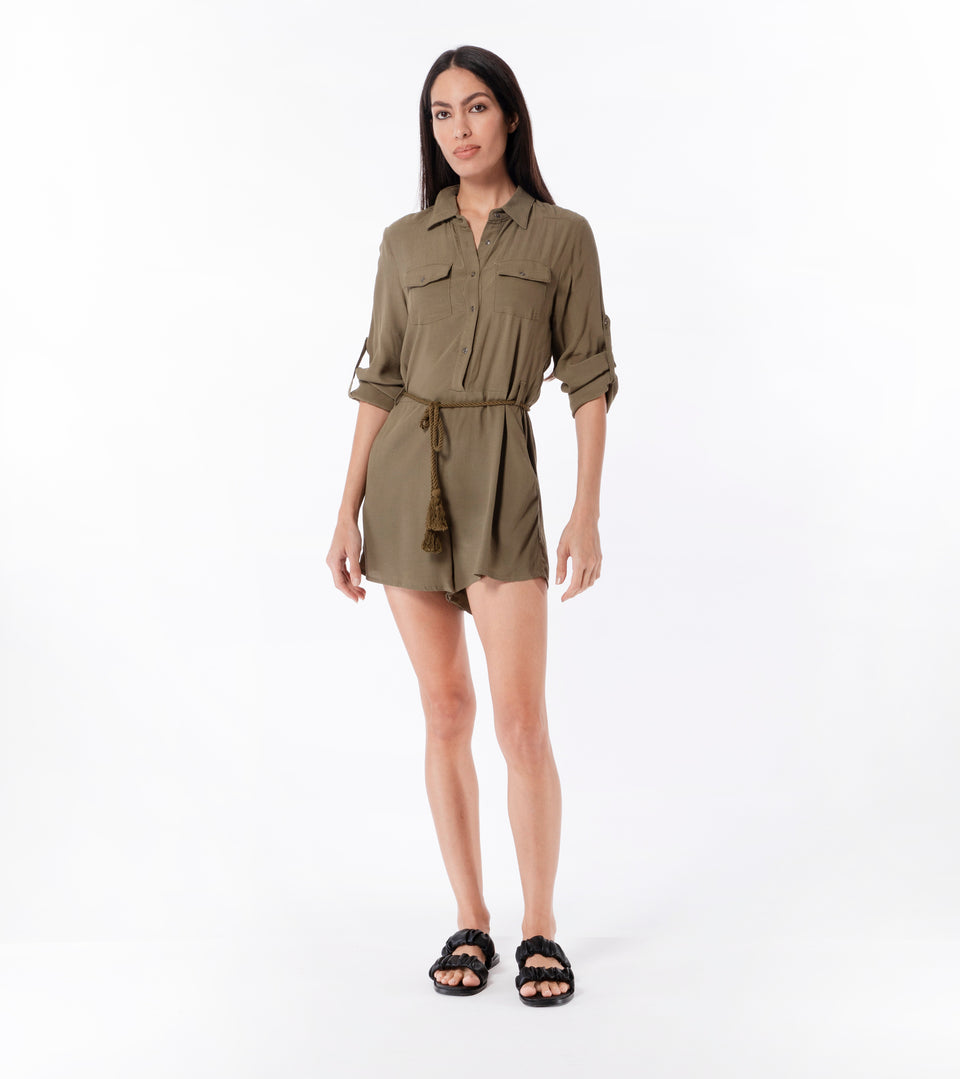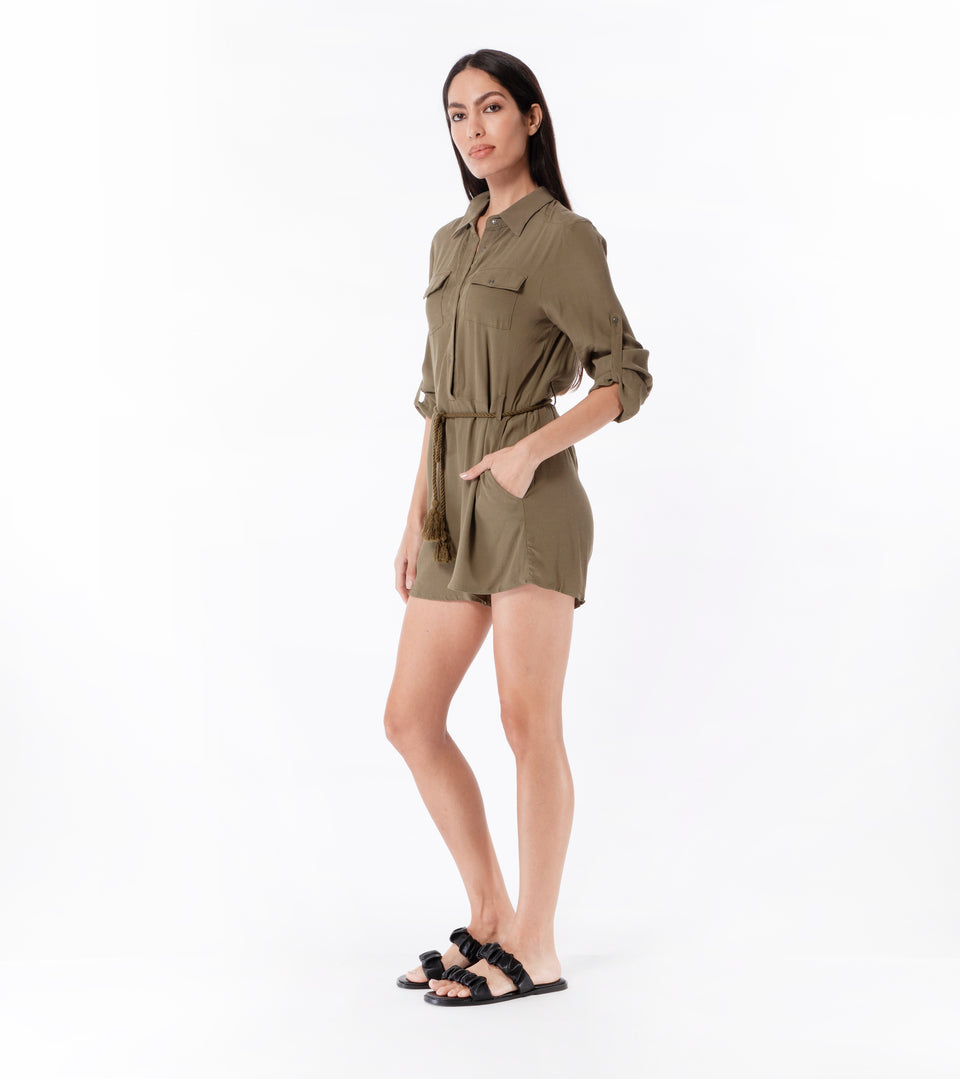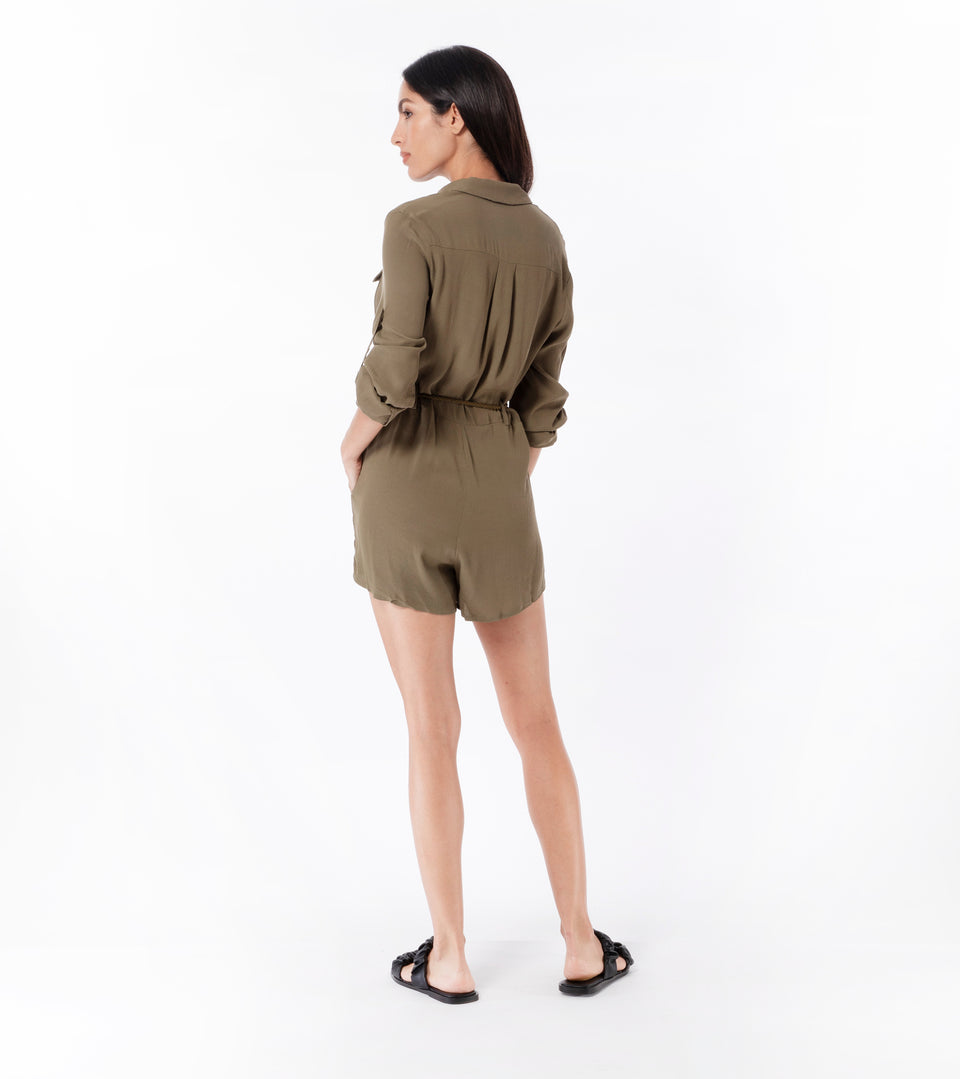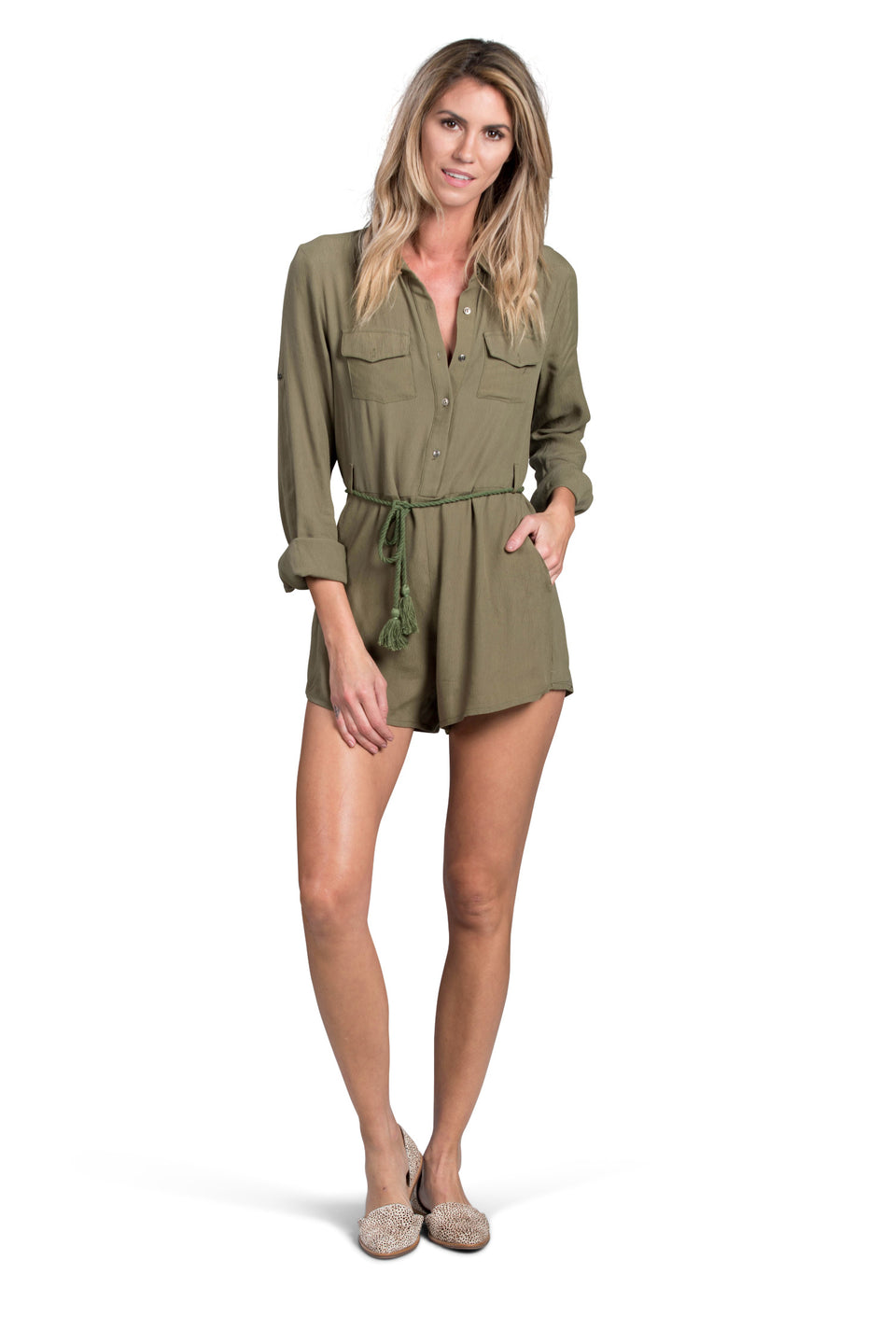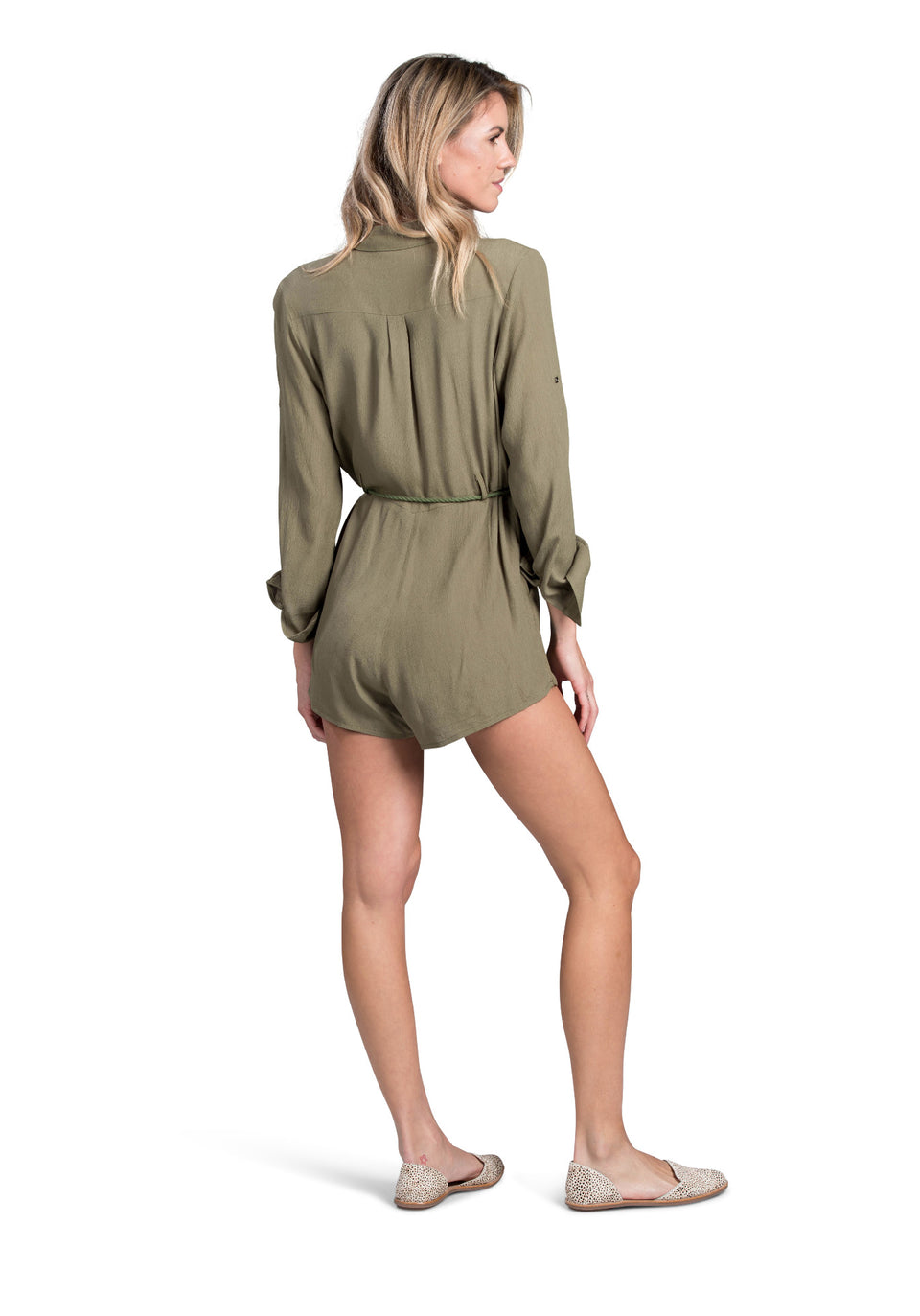 LASTIA
As adorable a romper as you're going to find, Lastia draws compliments aplenty. From its shirt collar to rope tassel tie to button-tab sleeves, this fantastic piece has the trend dialed in.

Available in Black, Navy and Olive.
Model is 5'10" and wears a size Small.
Material is 100% Rayon.

LASTIAOLVXS