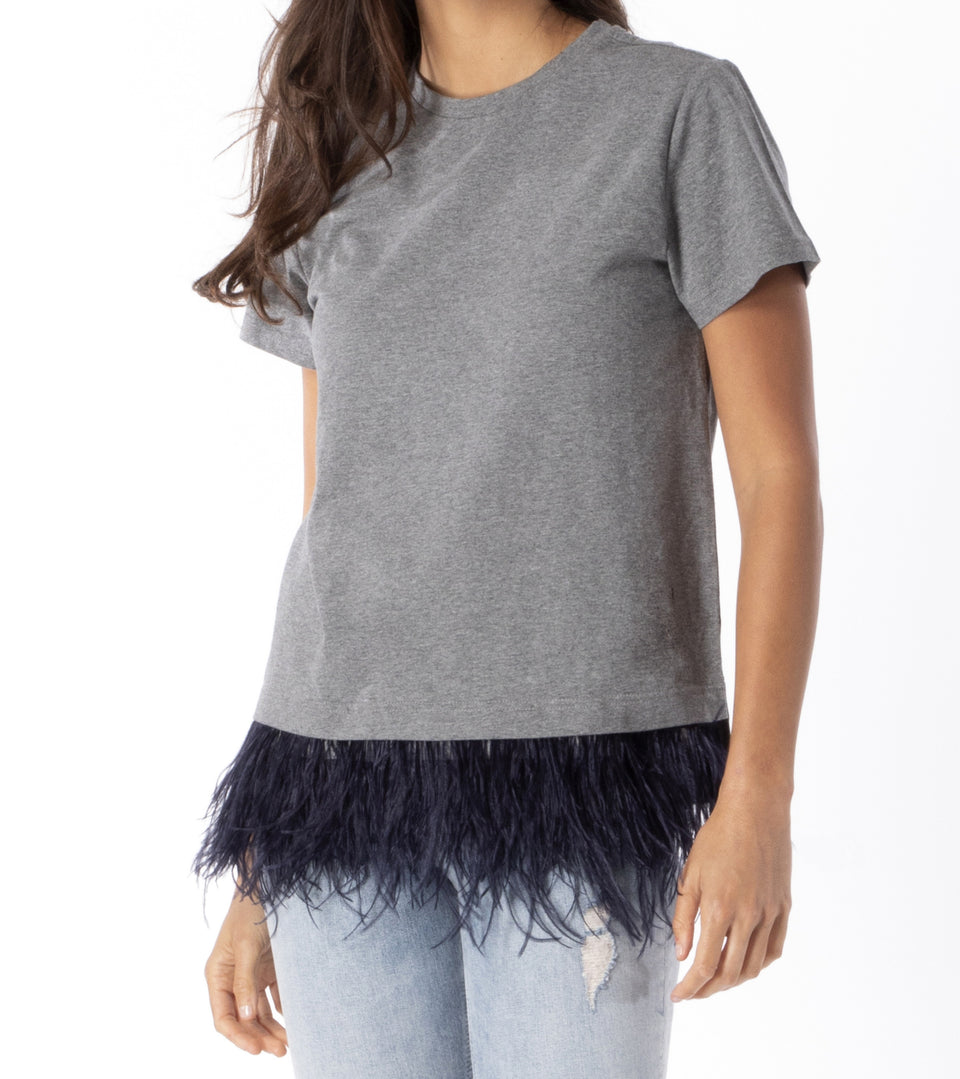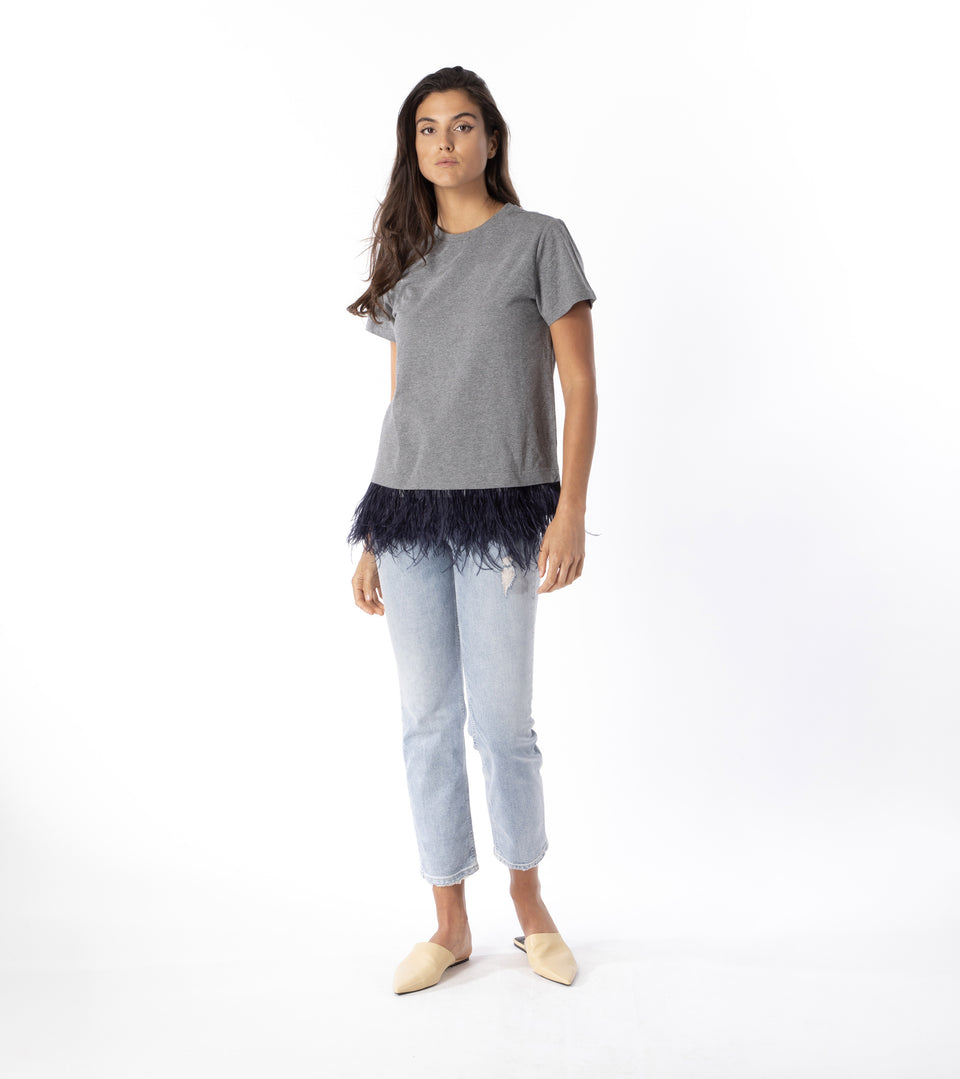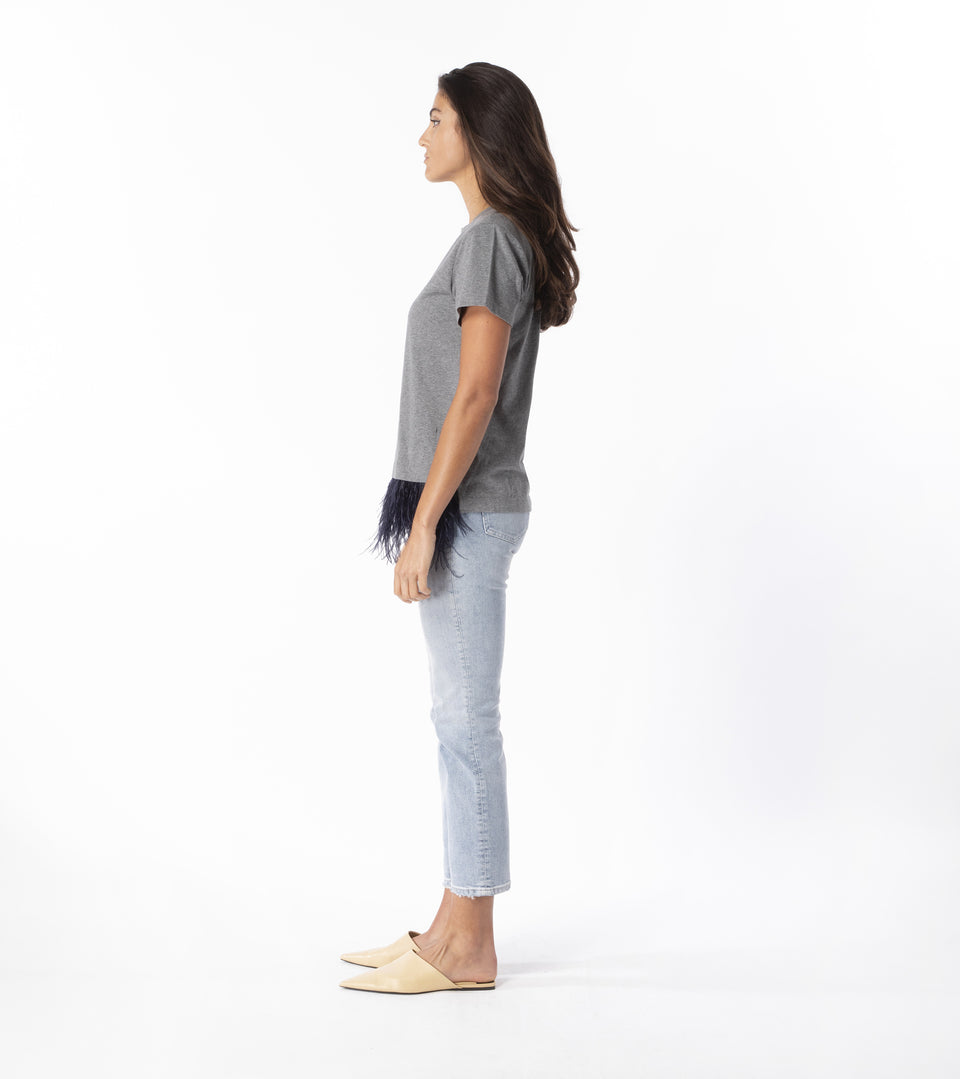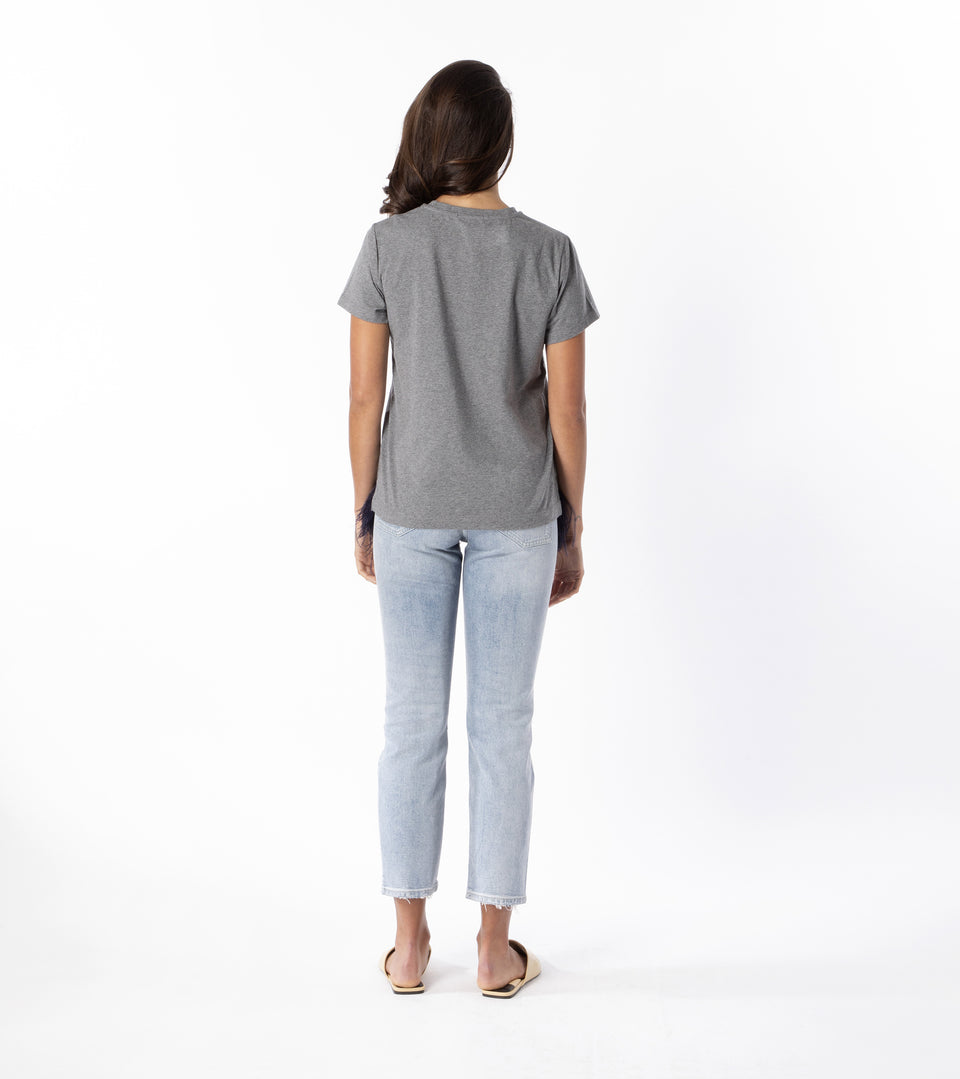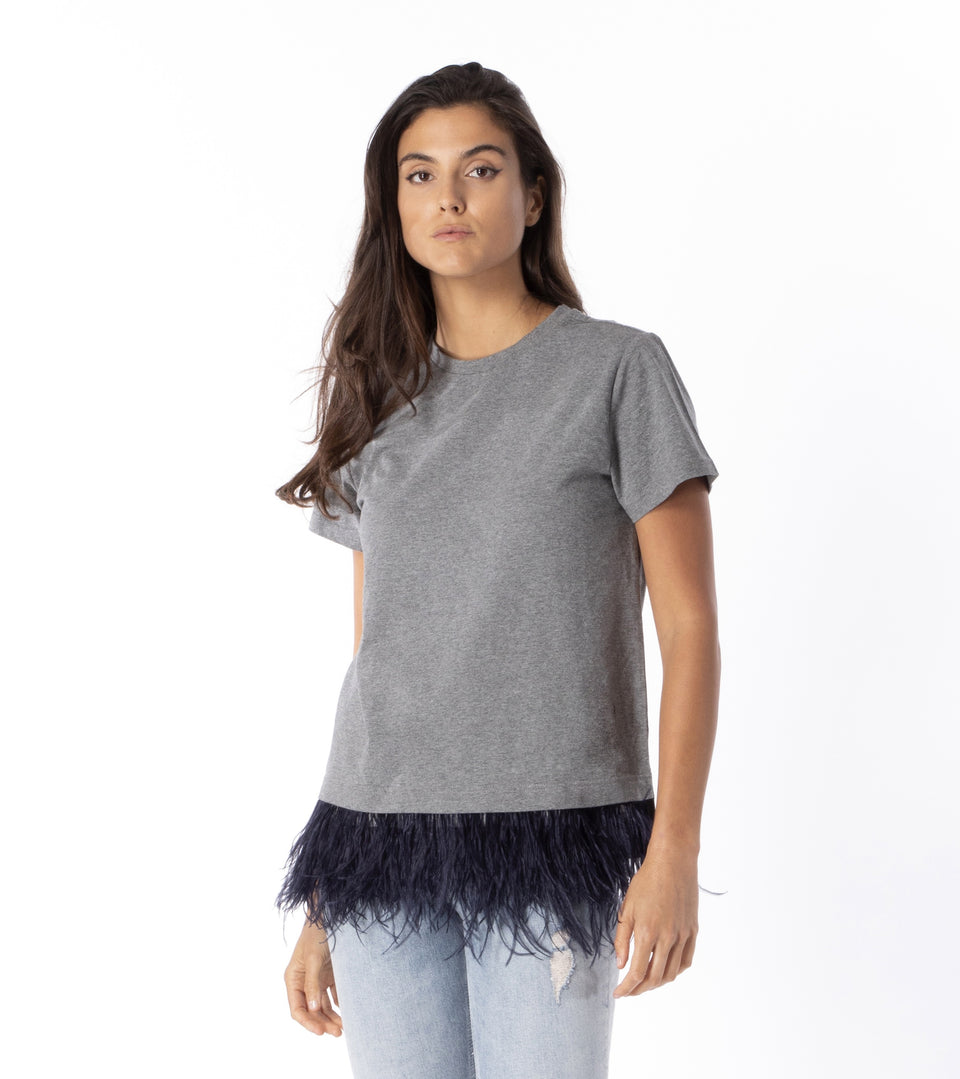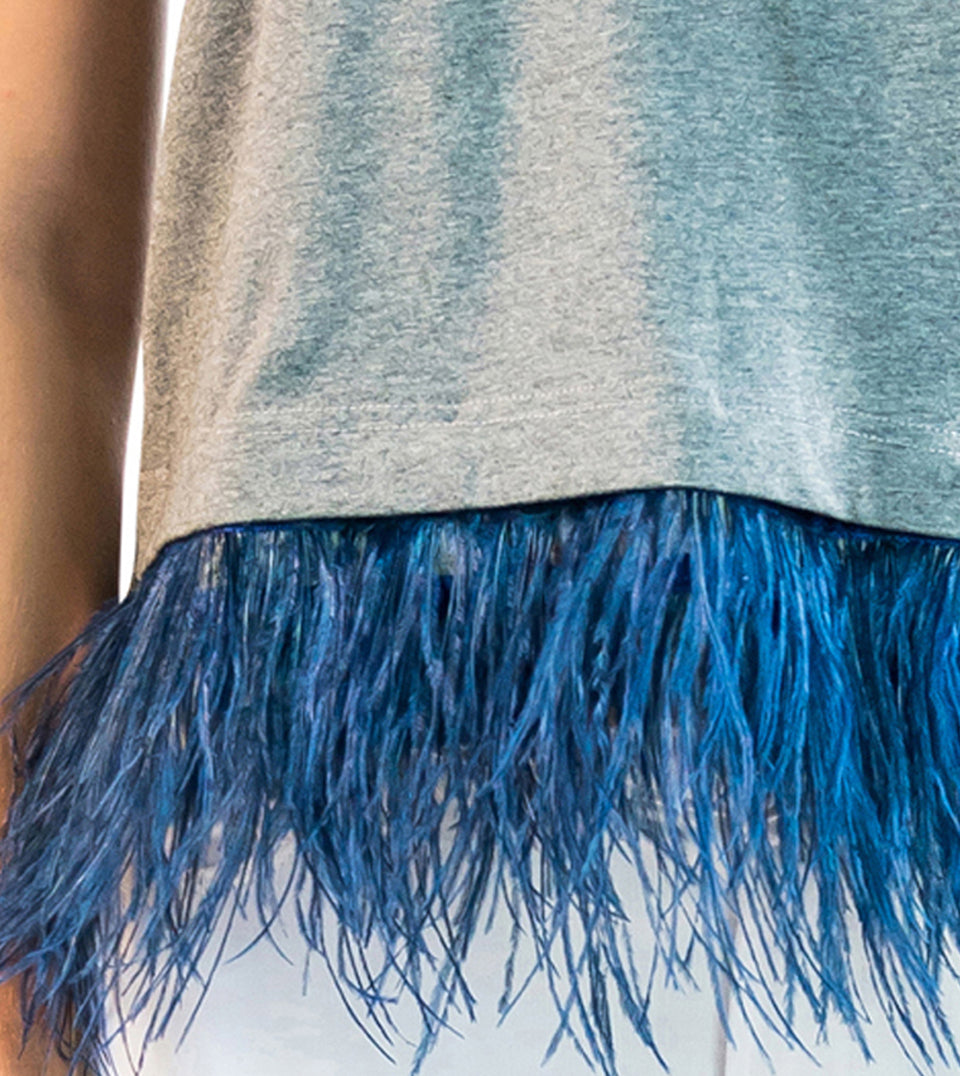 CAIRO
Step up your T-shirt game with the Cairo shirt, a true one of a kind. Cut from a lightweight fabric, this top features a rounded neckline with _ length capped sleeves and a detachable vibrant blue feather trim on the front, allowing you to clip it on or take it off. Wear your feather tee with your favorite pants for an artsy, bold contemporary look, or without the trim for a casual everyday shirt.

Available in Grey.
Model is 5'10" and wears a size Small.
Material is 97% Cotton, 3% Spandex.

CAIROGreyXS