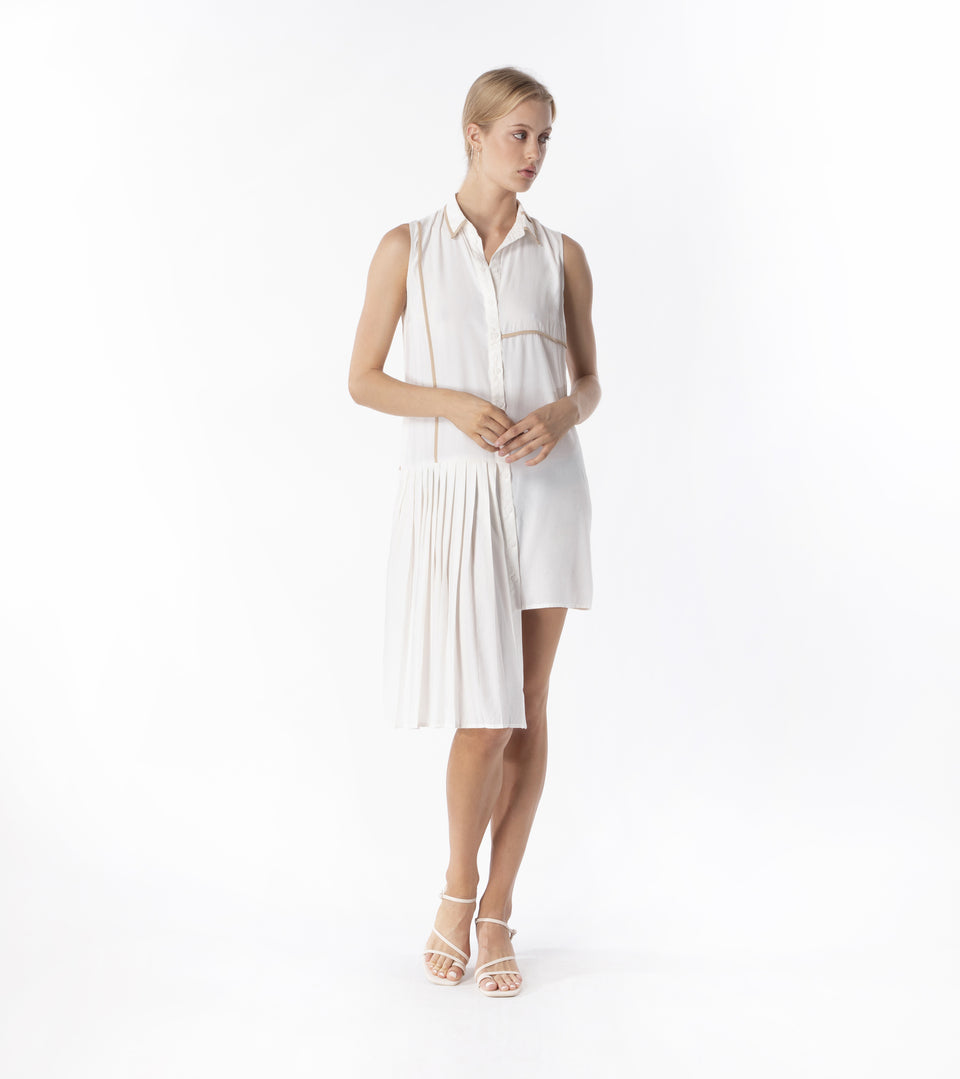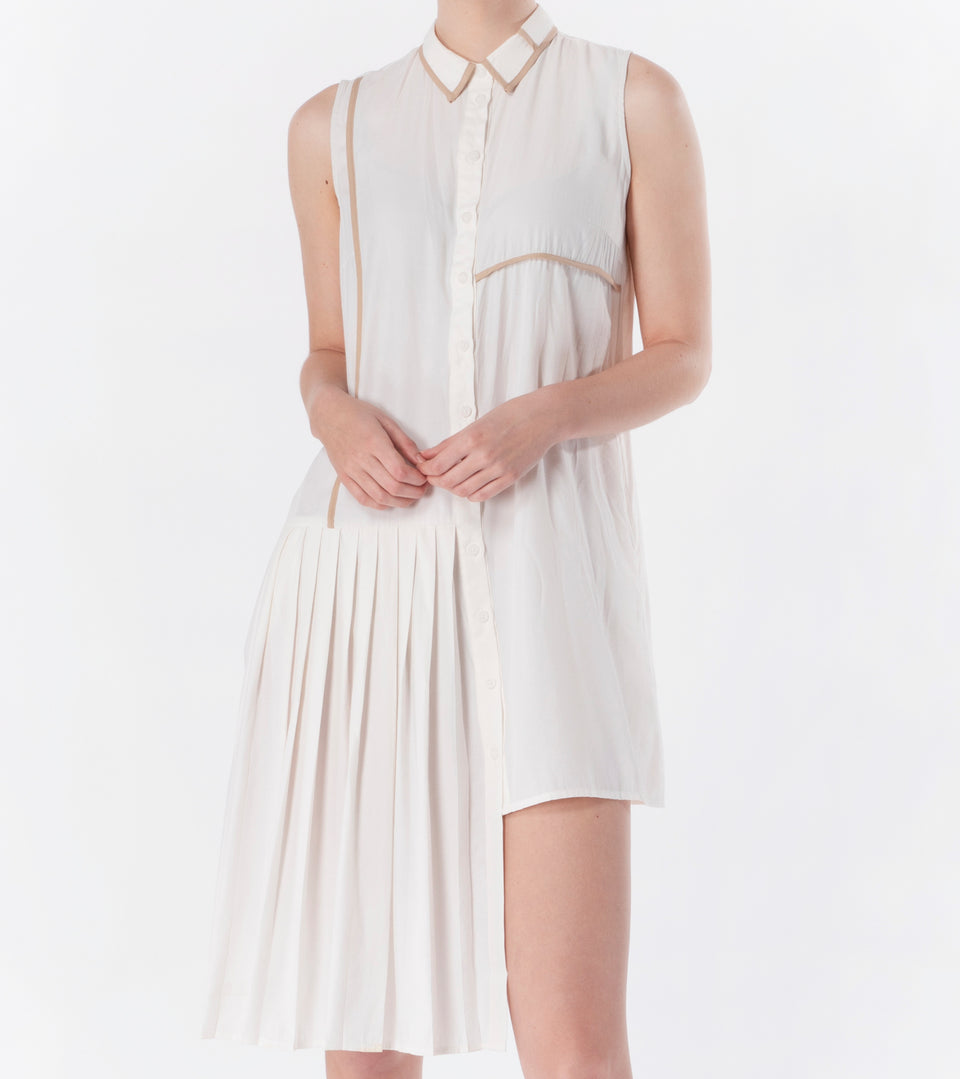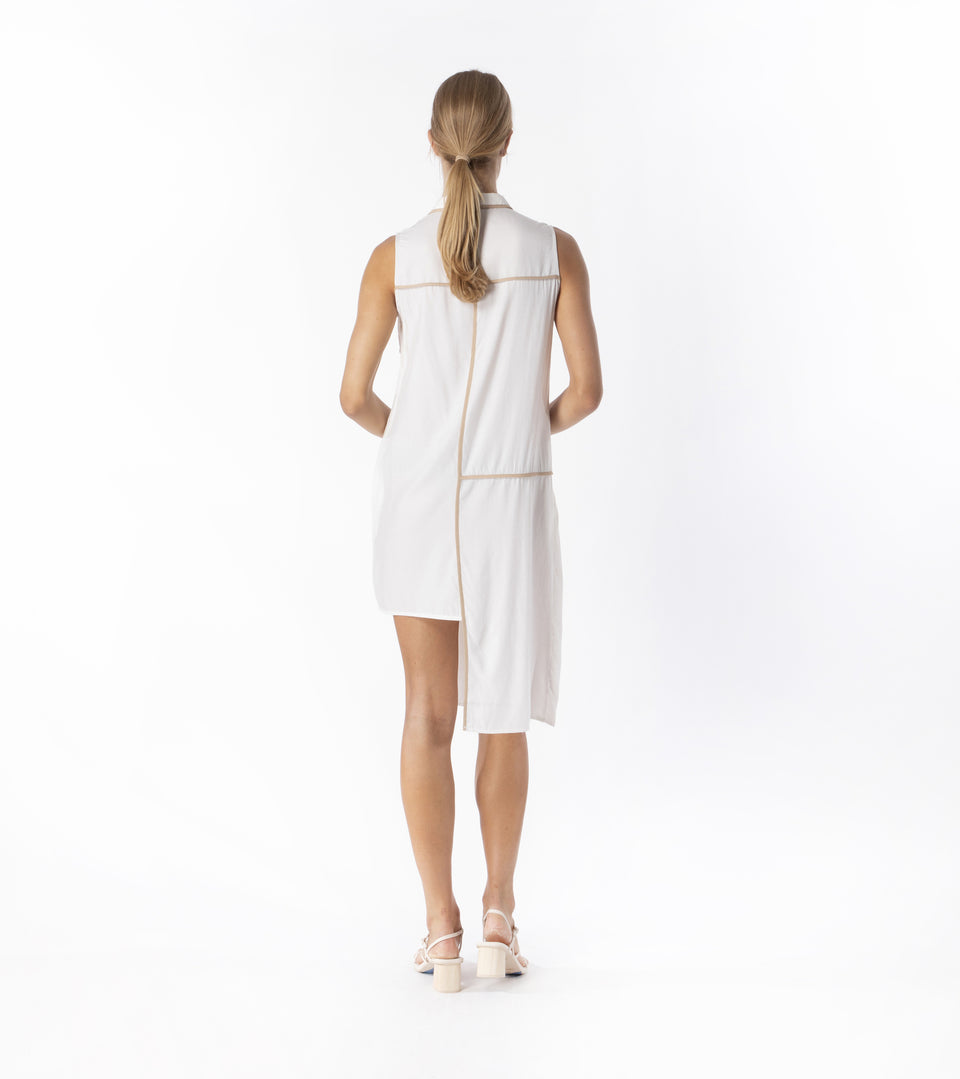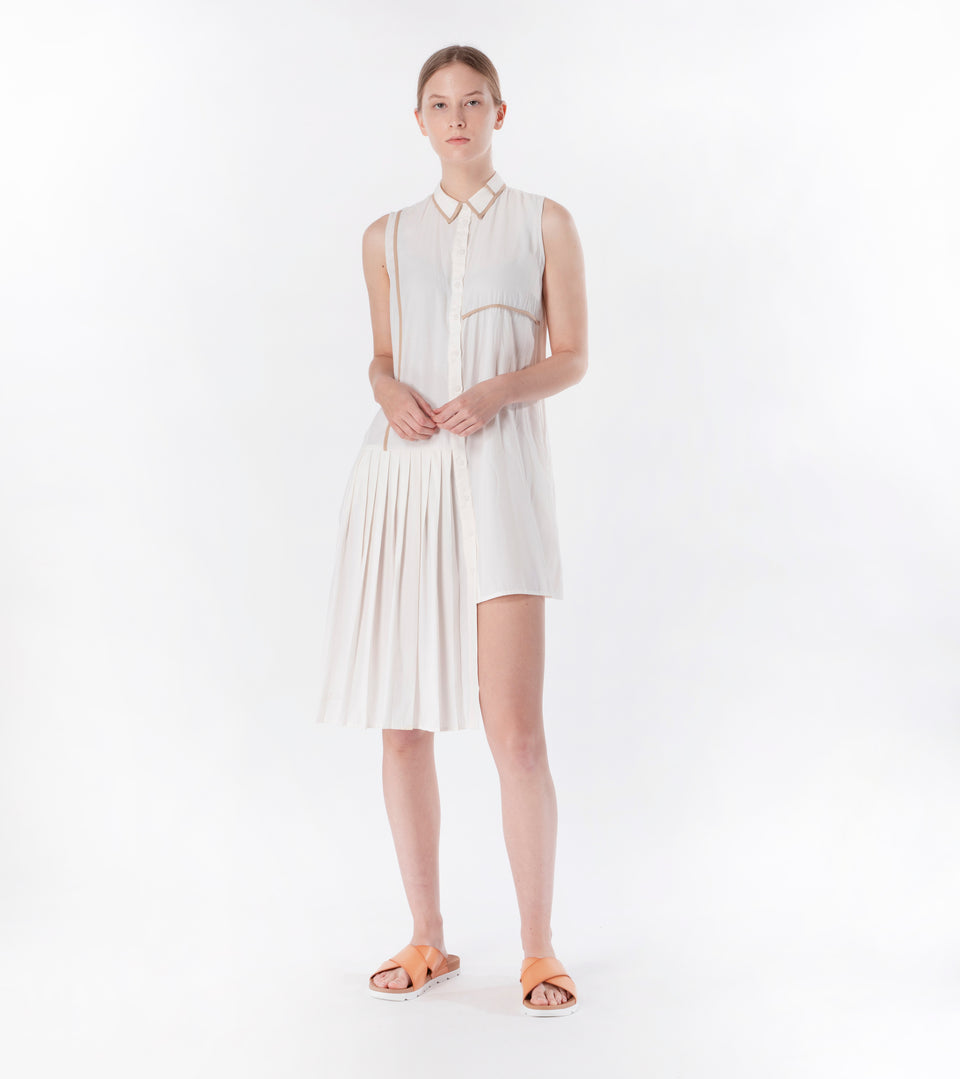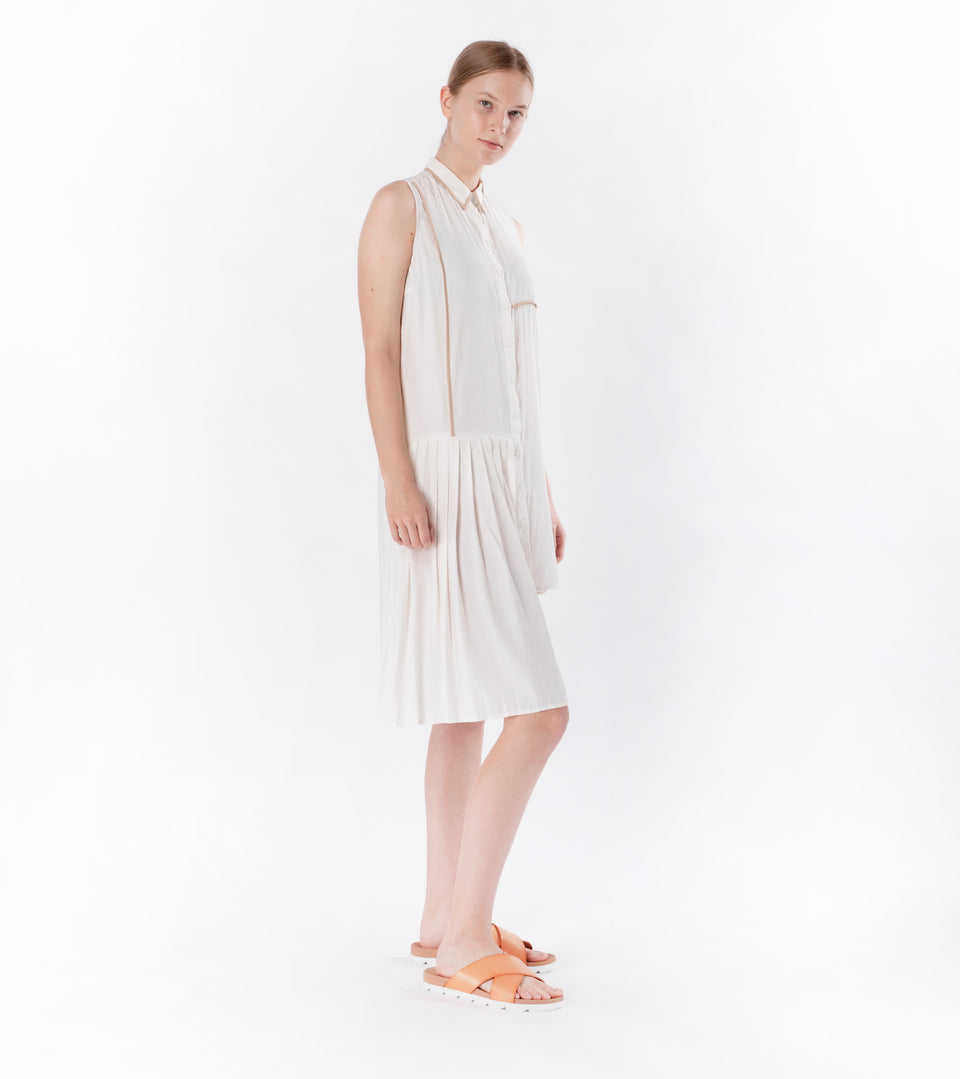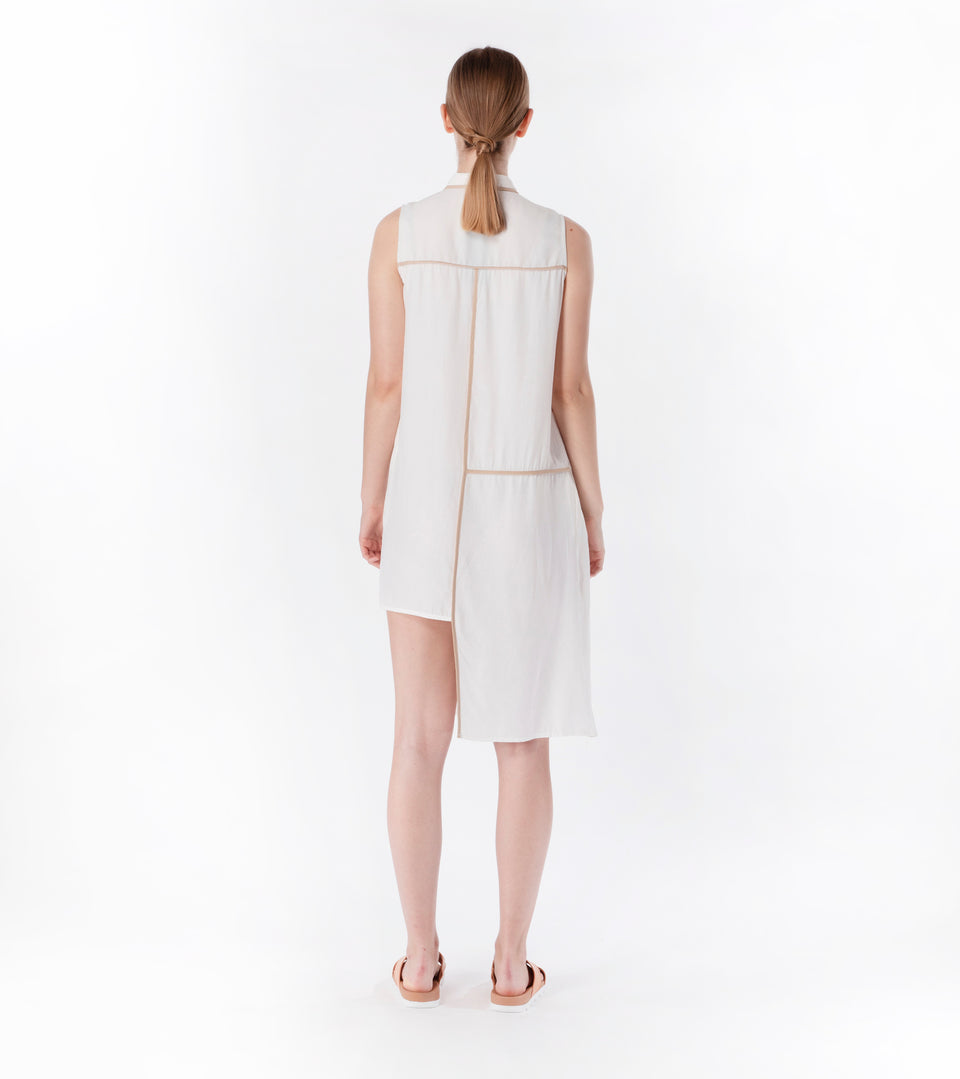 MARLOW
For a fun feminine look, the Marlow Dress is a must-have for your wardrobe. With its unique asymmetrical design of a shift dress mixed with a pleated panel, its silhouette keeps it timeless and fashion-forward. This dress features neutral piping accents, a straight-edged collar, and a full button-down front with a statement half-pleated panel. Complete the look with some neutral trainers for a stylish contemporary look.

Available in White/Beige.
Model is 5'10" and wears size Small.
Material is 100% Washed Cotton.

MARLOWWhiteXS