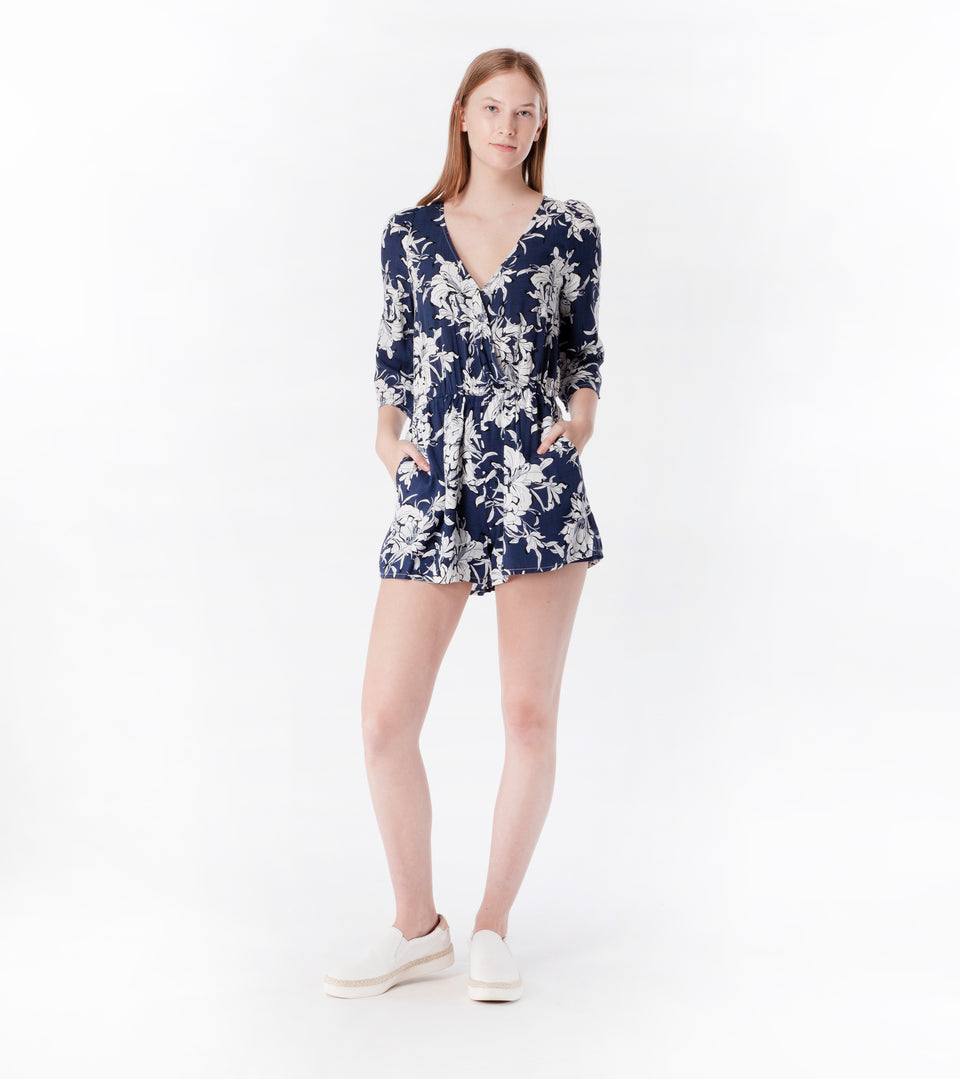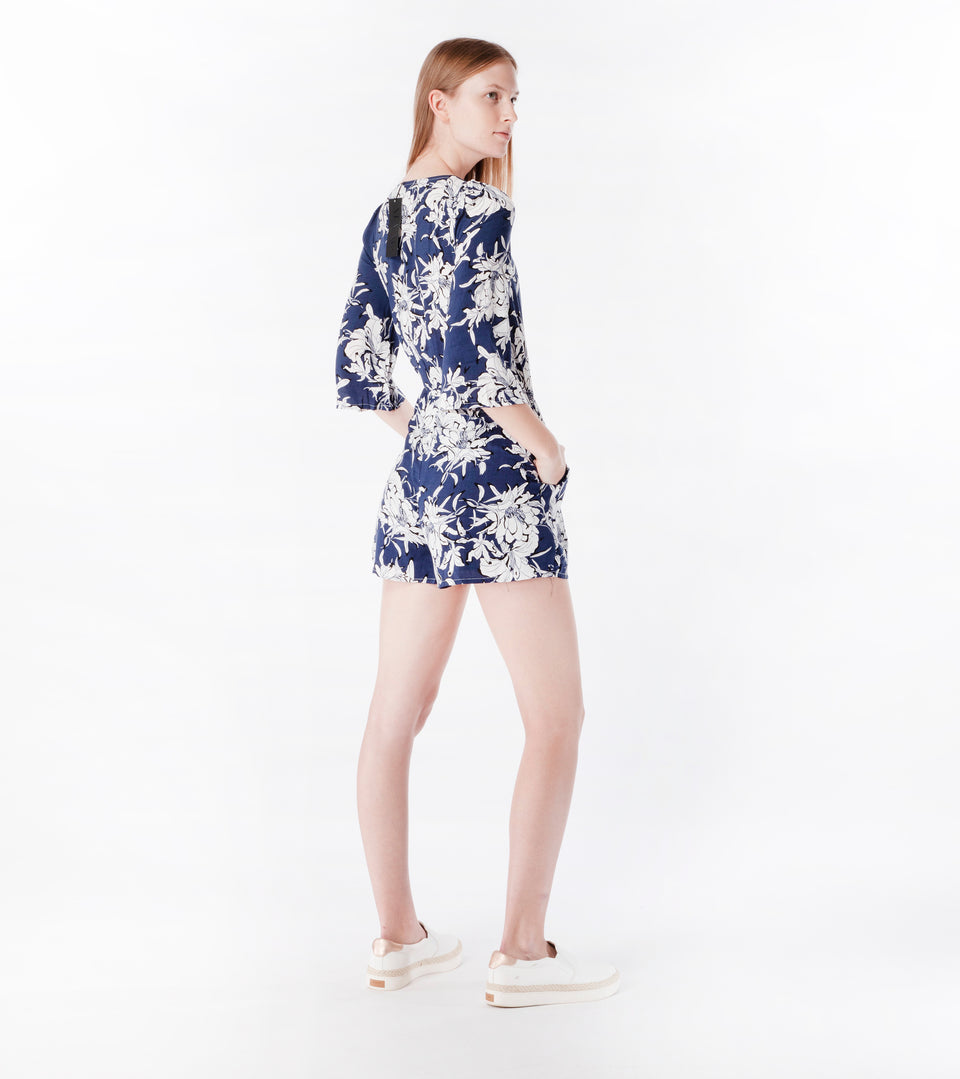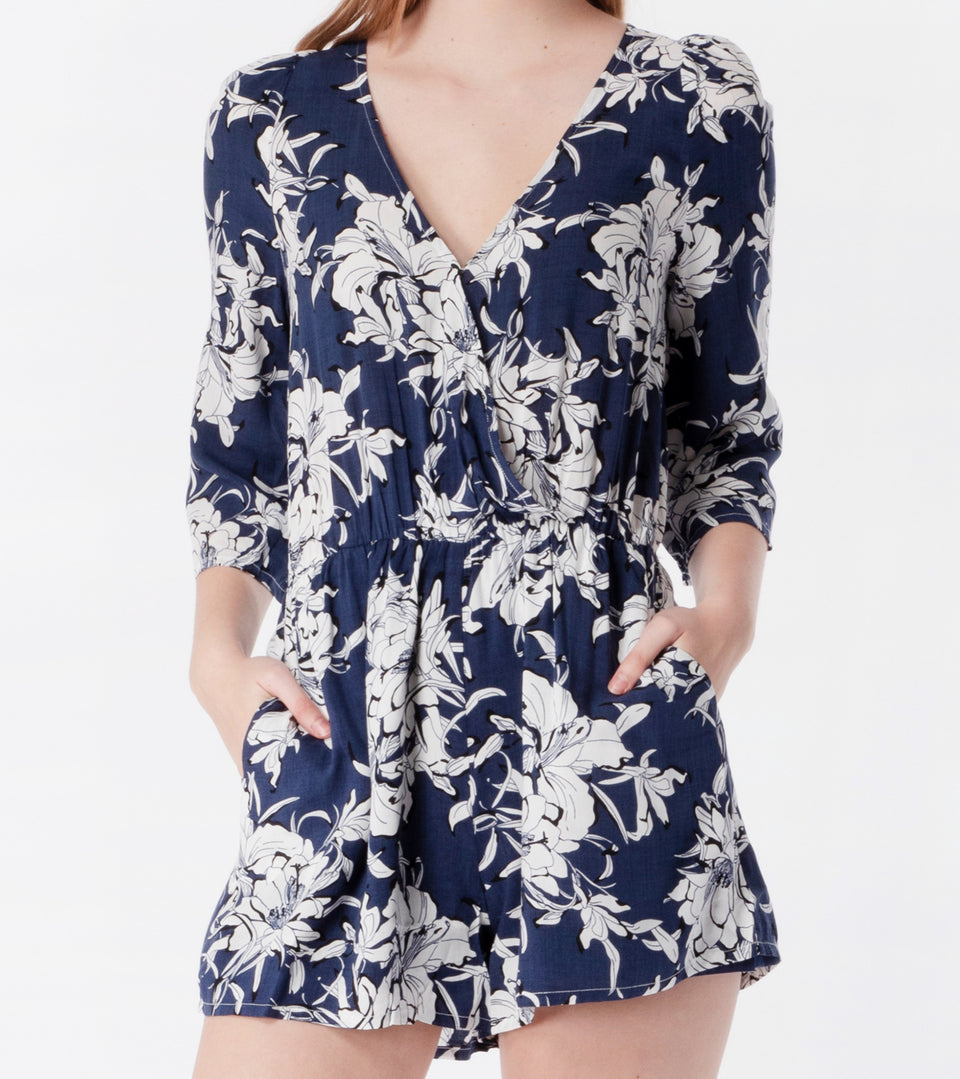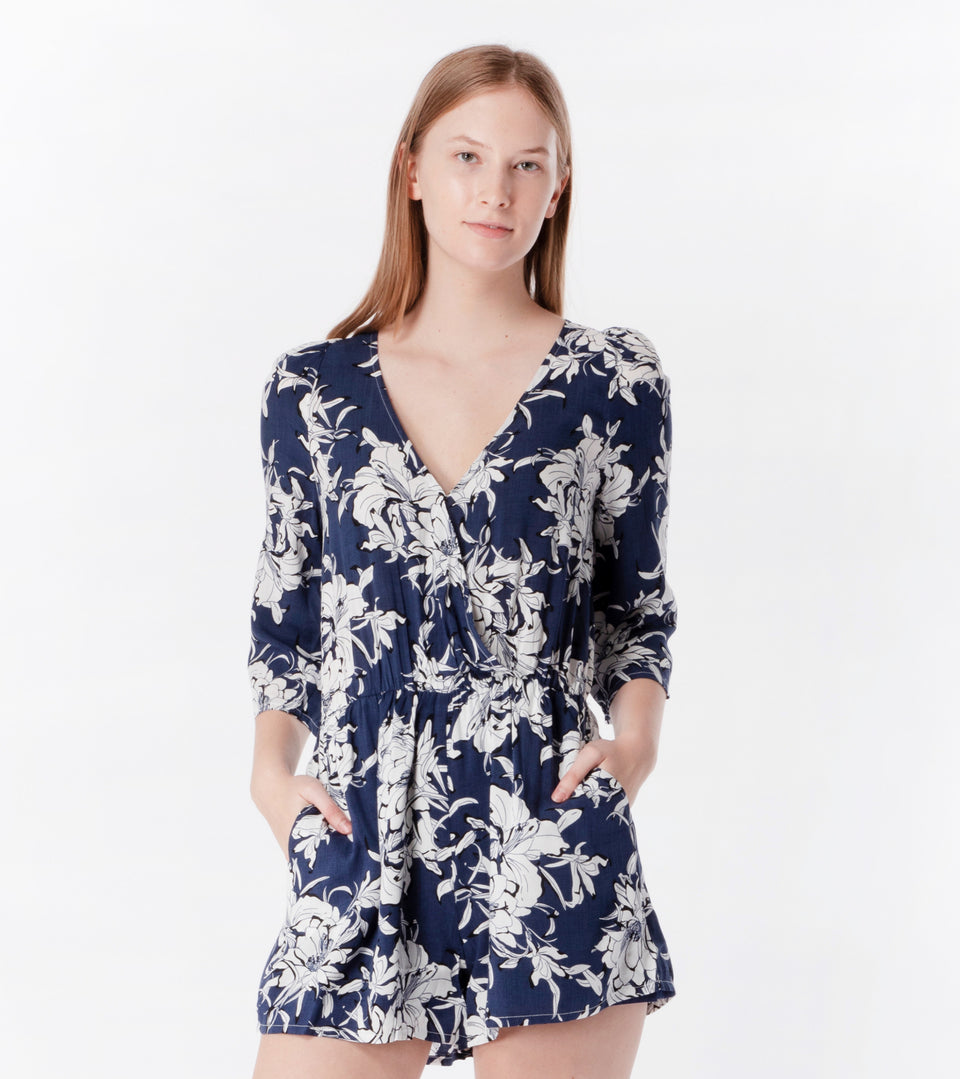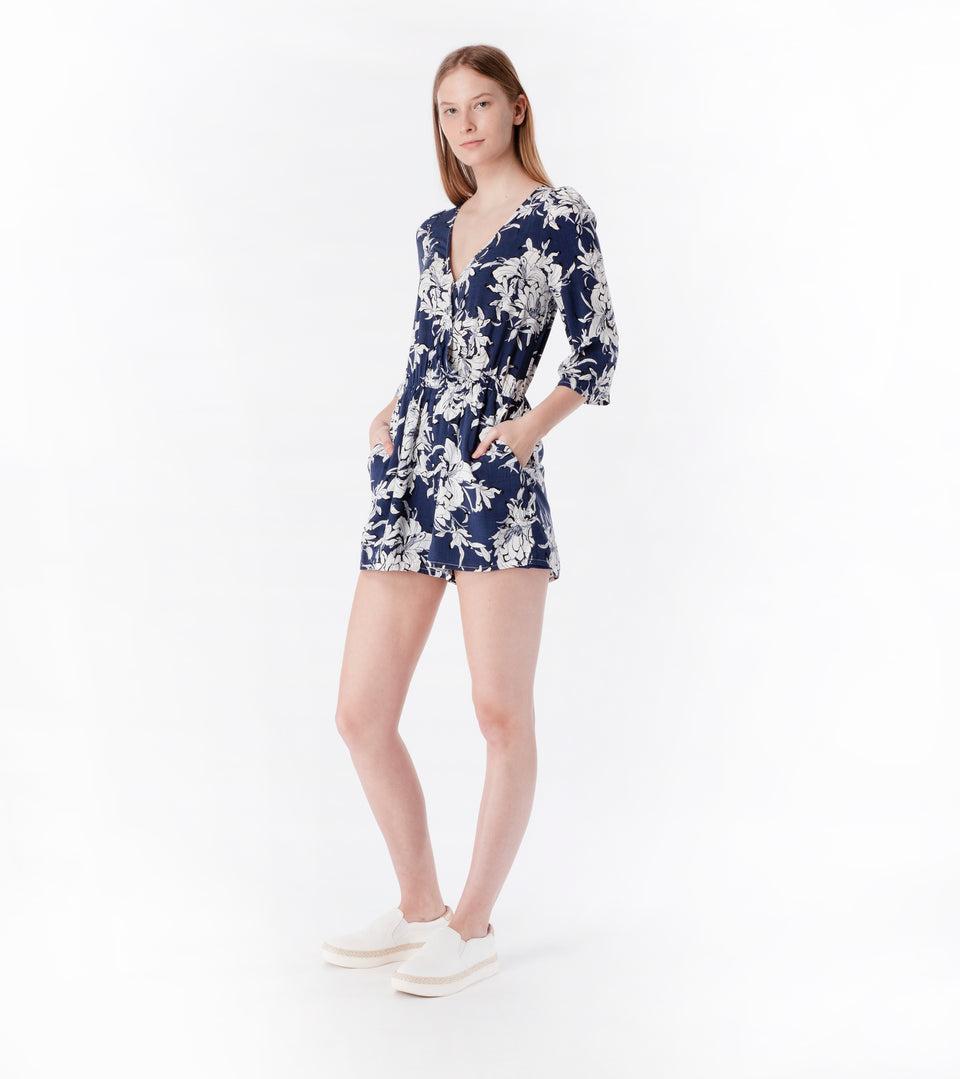 DINARD
Stitch-perfect tailoring sets the Dinard romper apart from this Spring trend. Free movement in deliciously soft fabric flows from a deep V to an elastic waist, with sweet details like _ sleeves and subtle pockets. Perfect for coastal touring and rooftop brunches.

Available in Blue, Navy, Olive, and Pale Pink.
Model is 5'10" and wears a size Small.
Material is 100% Rayon.

DINARDNavyXS