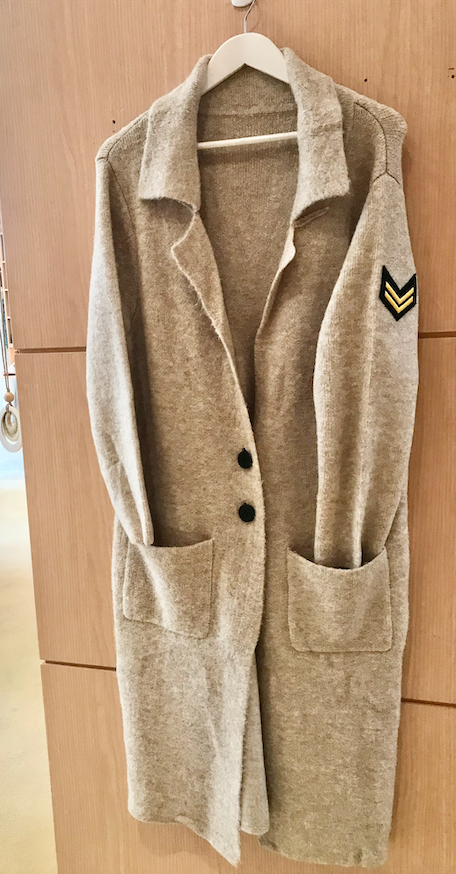 CAPTAIN
The Captain cardigan is one of our best sellers. The design and silhouette makes this cardigan rise above the rest. The patch on the side gives it a trendy flare.

Available in Fern.
Model is 5'10" and wears a size Small.
Material is 52% Acrylic, 30% Nylon, 15% Polyester, 3% Spandex.

CAPTAINOatmealS