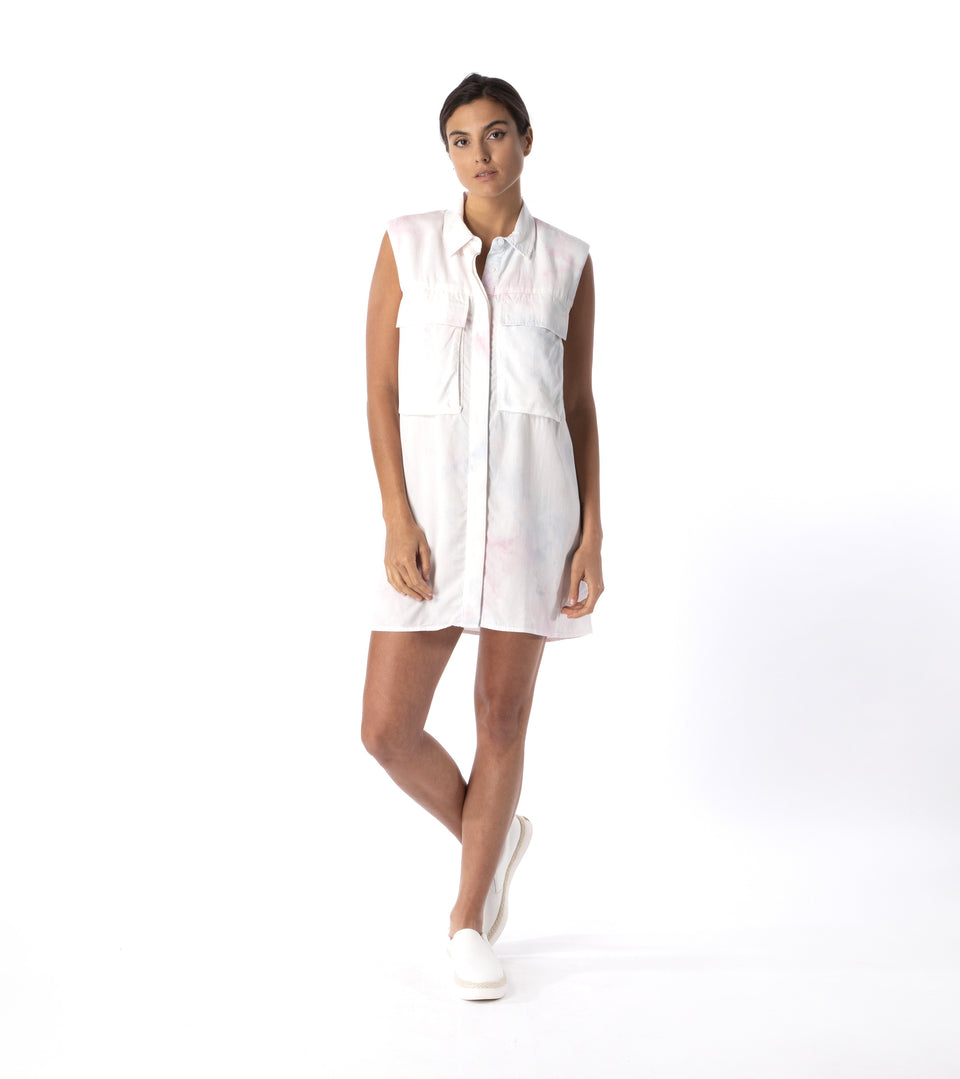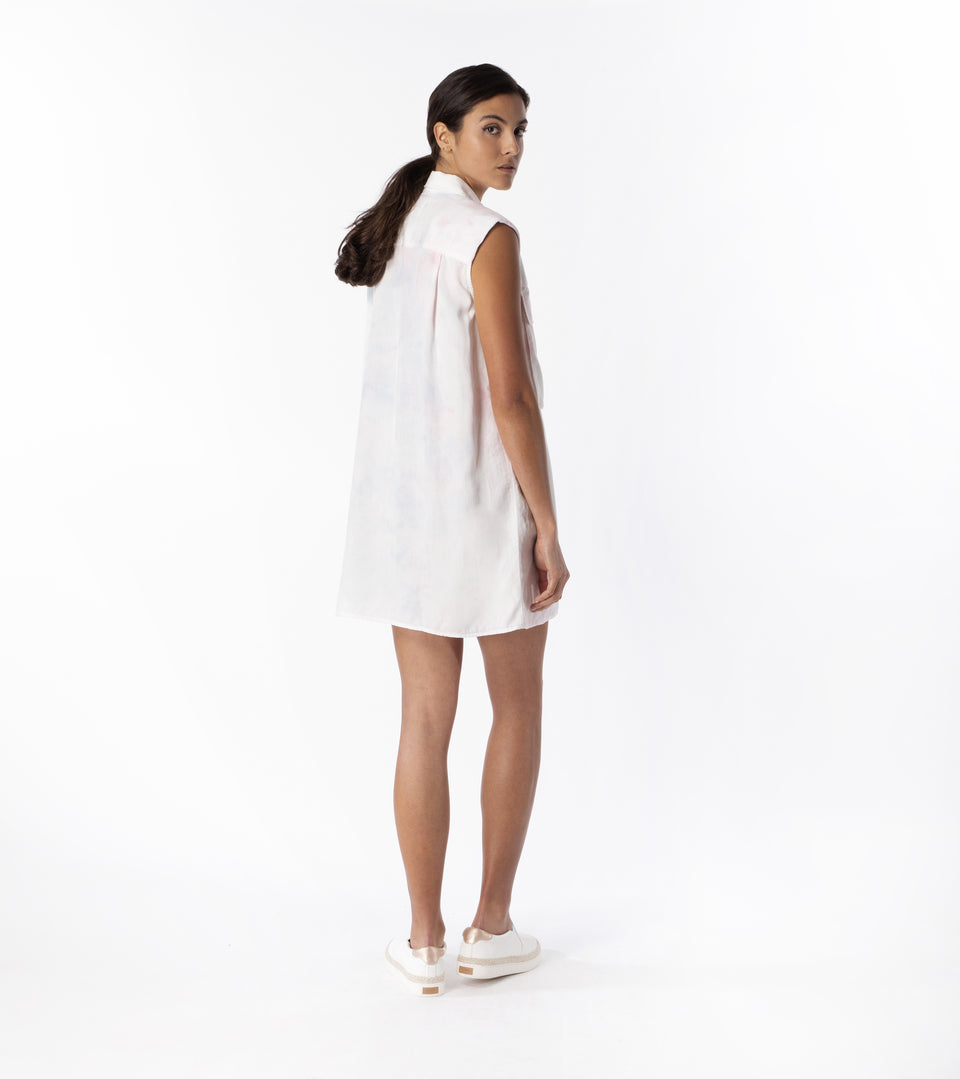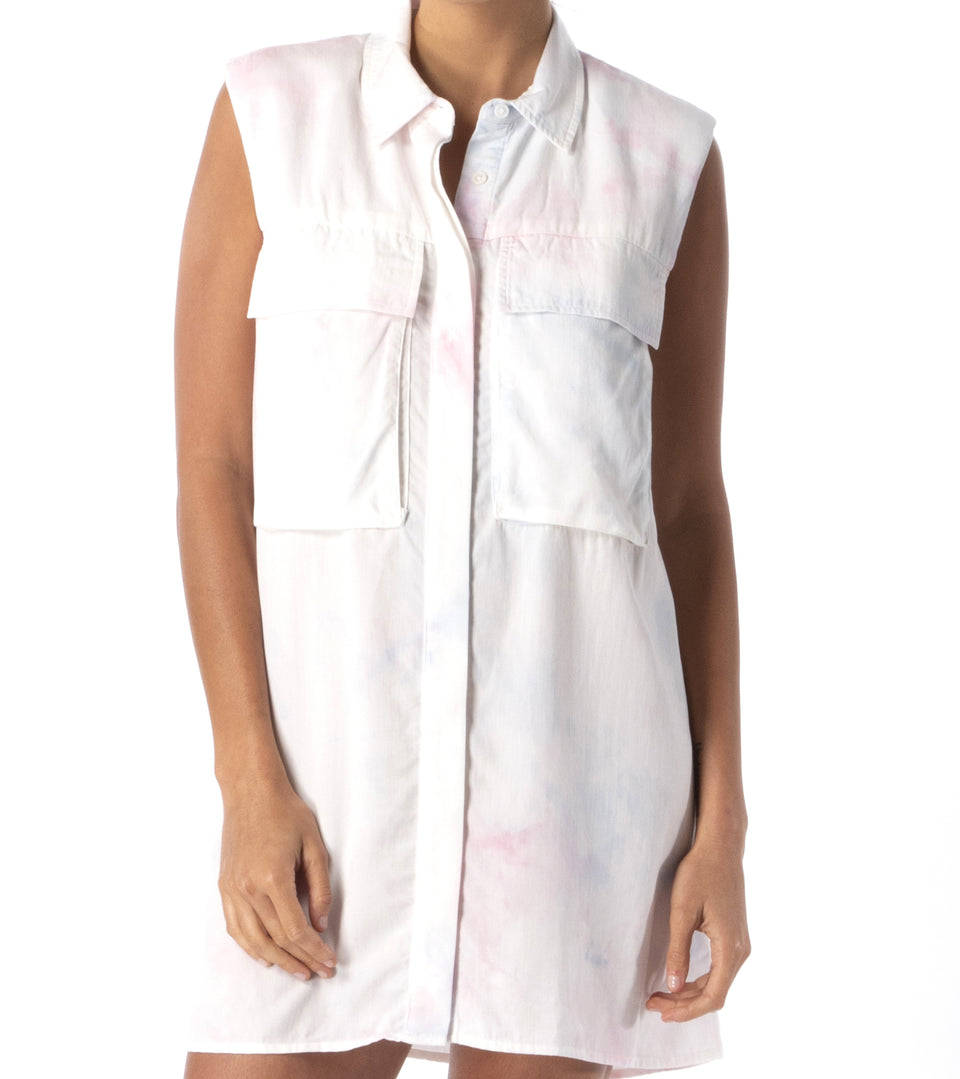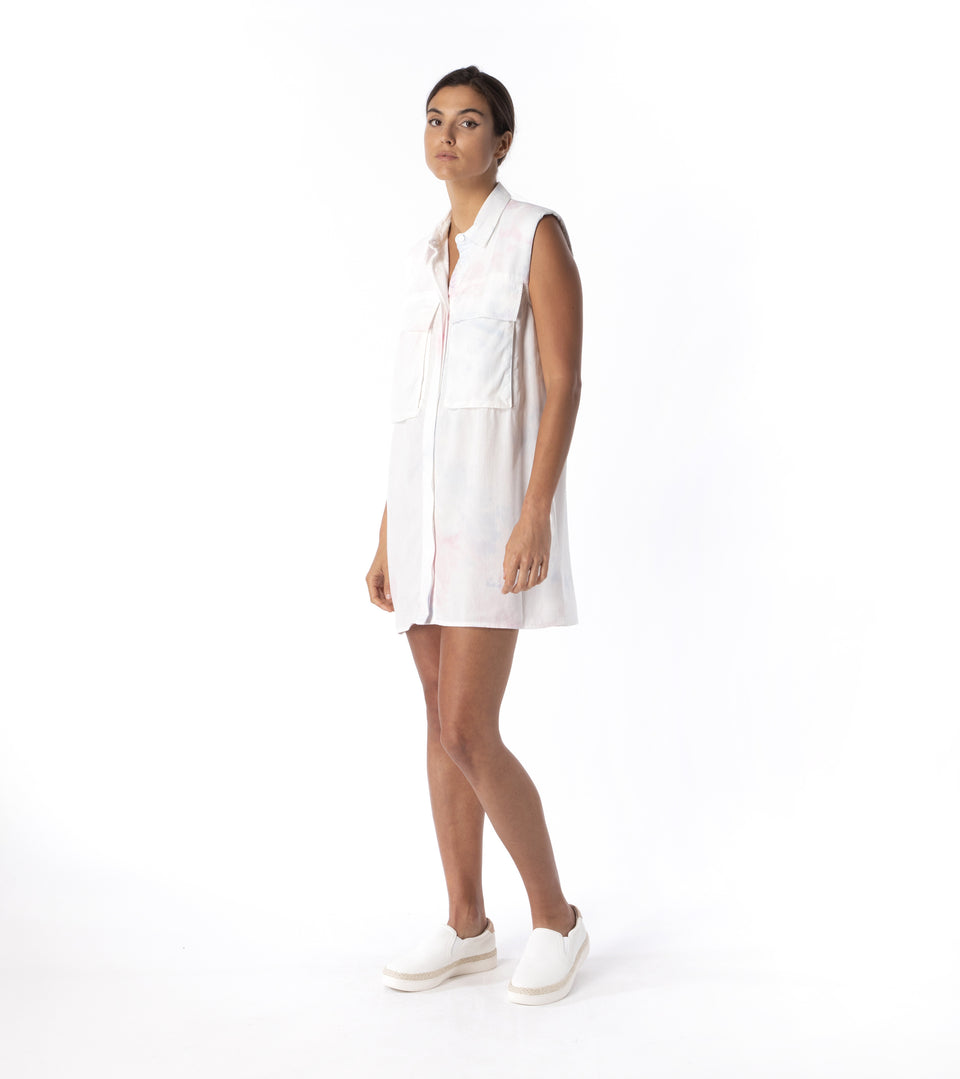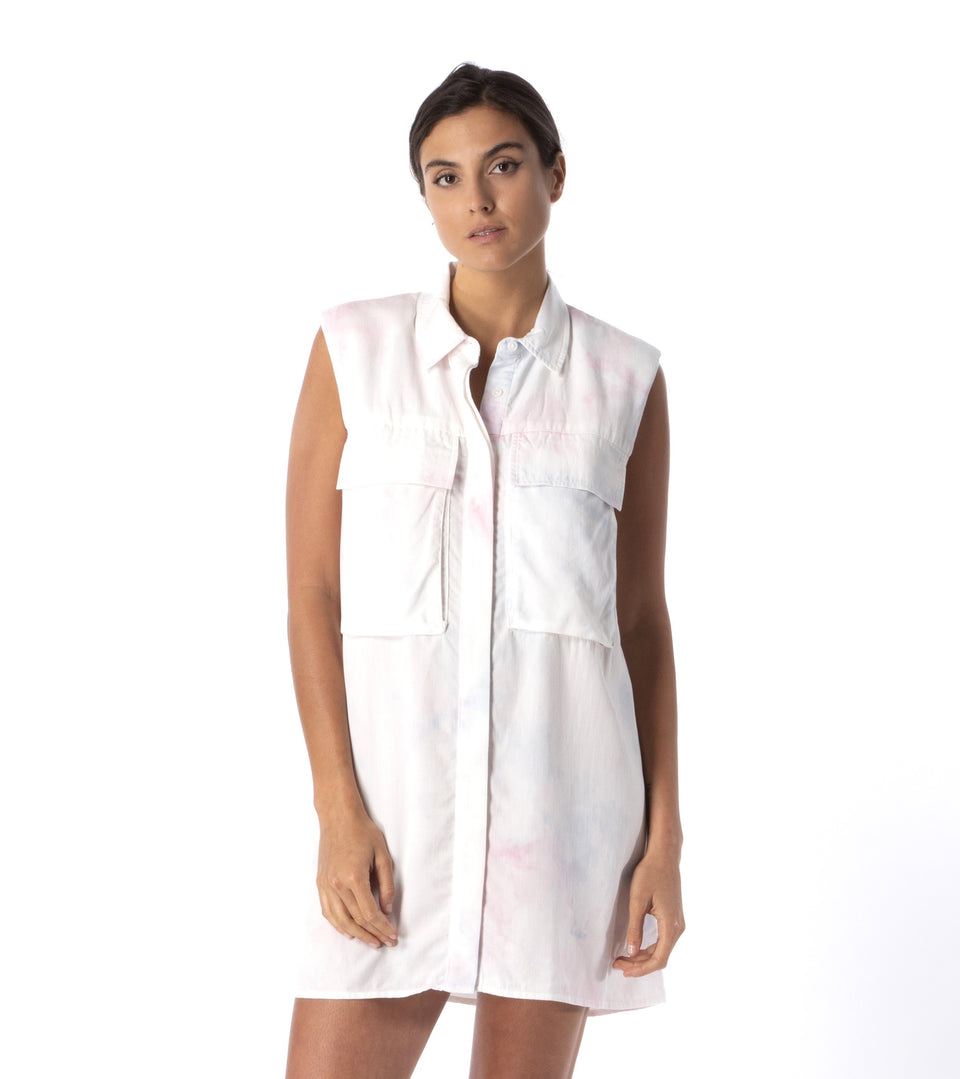 CAMDEN
The luxe look of the Spring in a gorgeous sleeveless dress, giving sweet holiday travel vibes. A strong shoulder nails that coming trend, while the fun contrast stitching on oversize pockets lends a hint of outfitter chic. Available in one of the season's biggest motifs: faint tie-dye.

Available in Black, Ecru and Pastel.
Model is 5'10" and wears a size Small.
Material is 97% Cotton, 3% Spandex.

CAMDEN MA21 163PastelXS