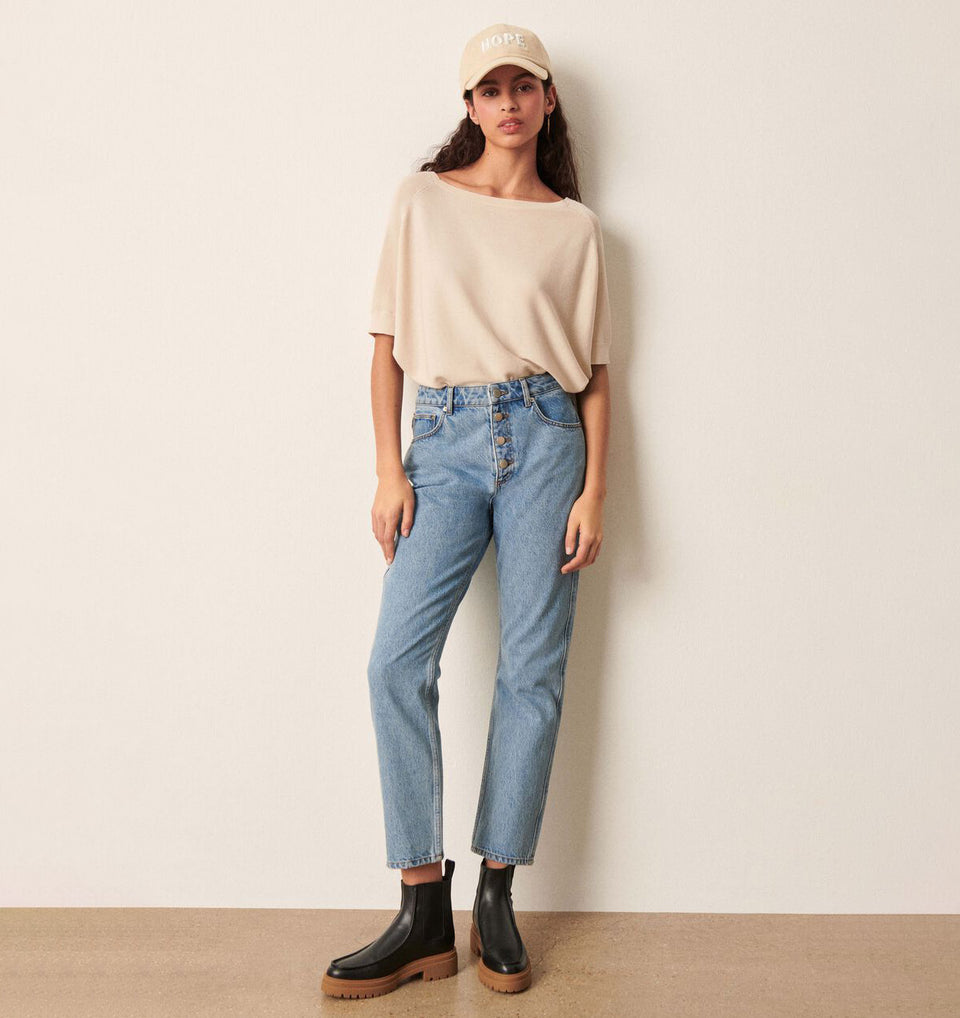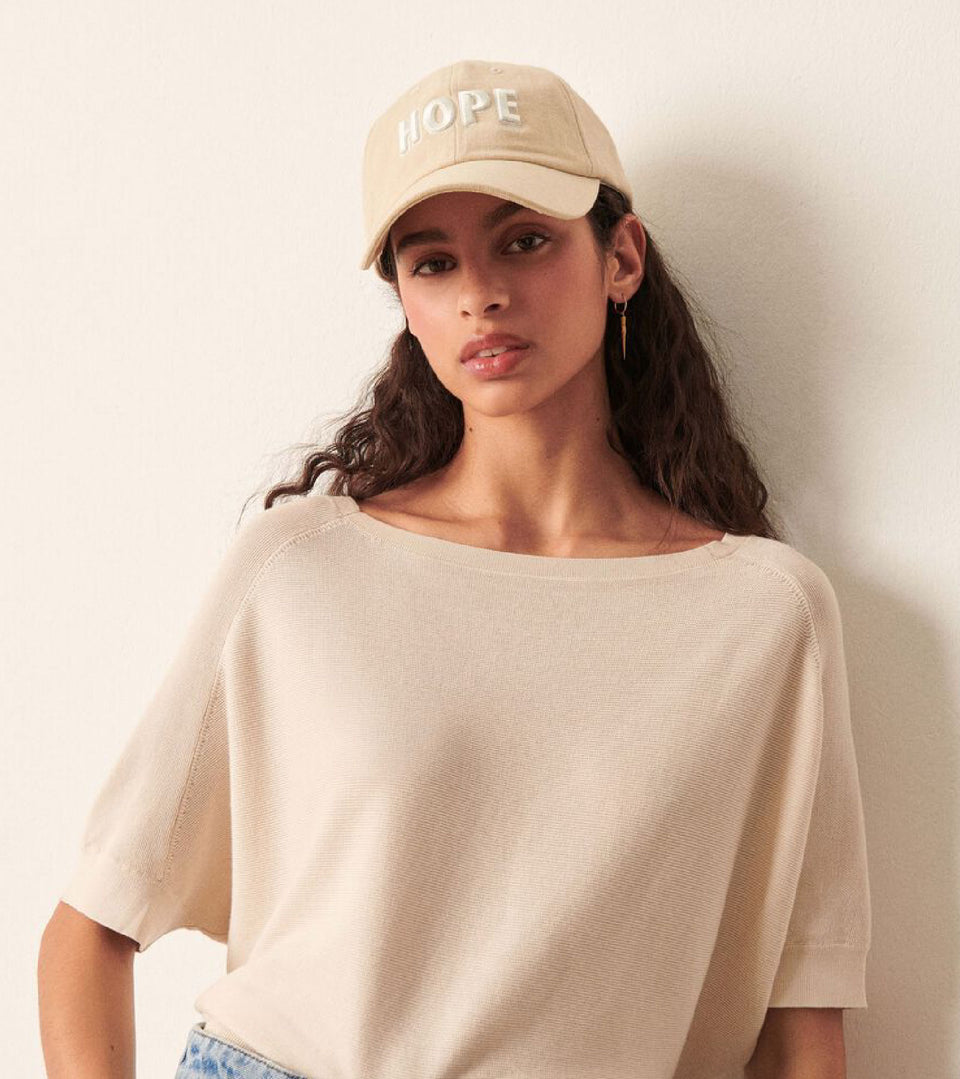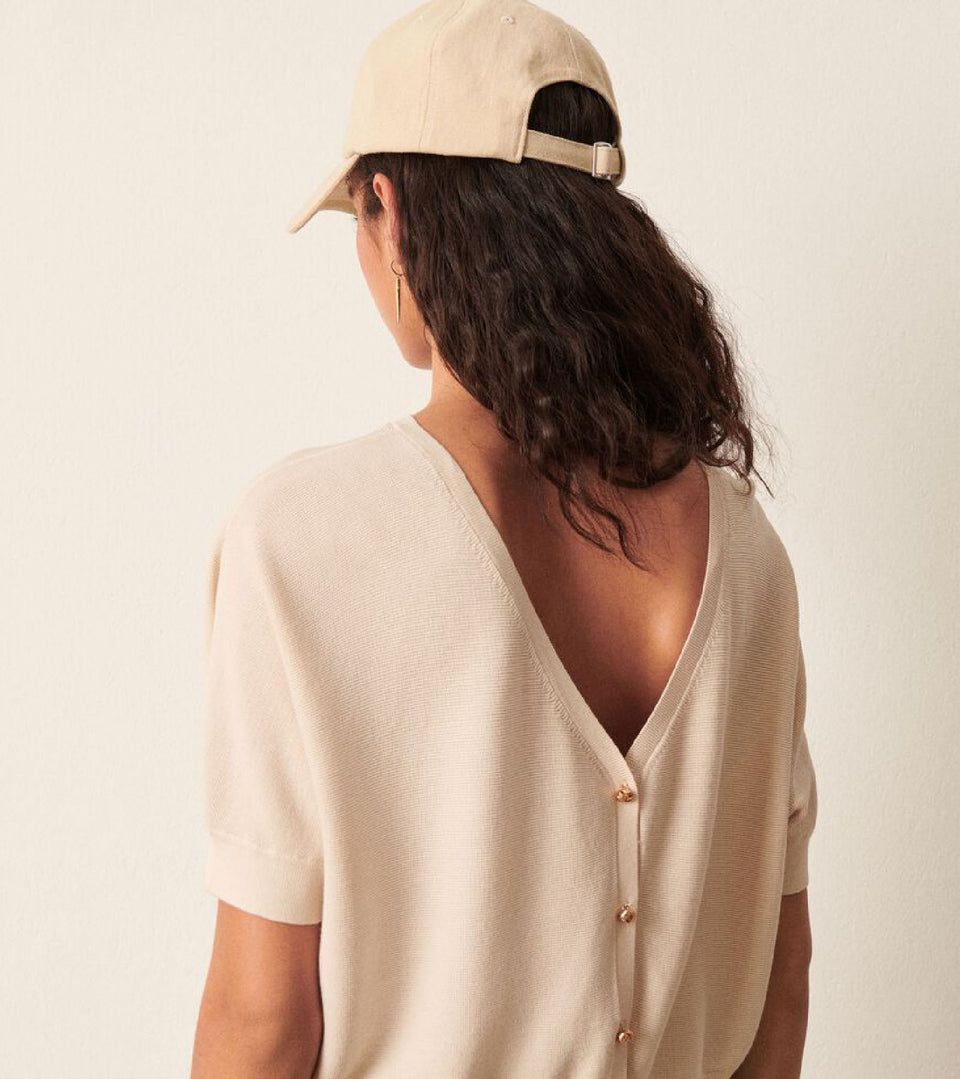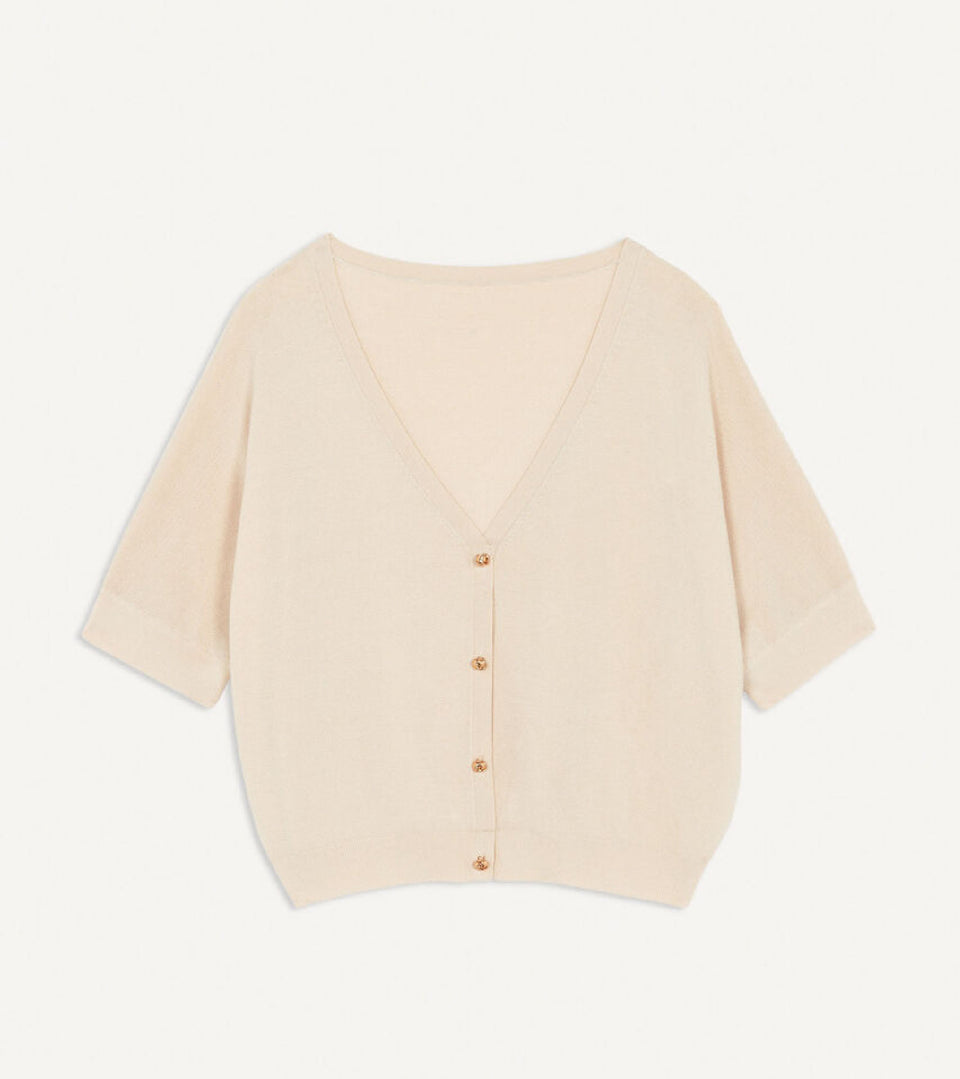 ba&sh BASEM Cardigan
This ba&sh BASEM cardigan will prove to be a must-have in your summer wardrobe. The cardigan has a T-shape with 1x1 ribbing around the short sleeves and a deep scooped V-neckline. It's made in a light and supple garter stitch that's pleasant to wear. Take note of the bejeweled gilt buttons that add extra charm to this cardigan with their retro style. You can wear the cardigan frontwards or backwards or like a top with nothing underneath.
The cotton used in this style was organically grown.
• Button cardigan
• V-neckline
• Short sleeves
•BASE 57% cotton, 43% viscose